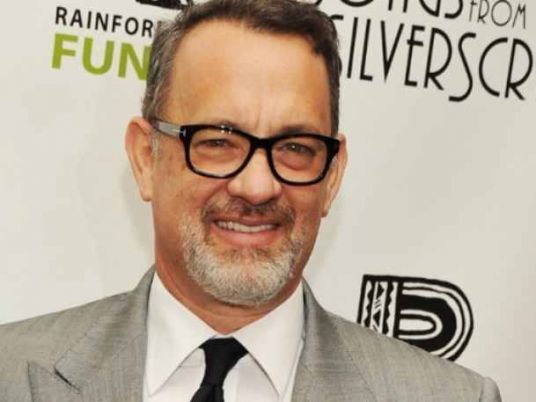 Award-winning British actor James Corden settled in to his new late-night gig on U.S. television on Monday, welcoming stars Tom Hanks and Mila Kunis to his first show as host of CBS' "The Late Late Show."
Corden, not widely known in the United States before he landed the high-profile job, also got a boost from a host of household names in a taped sketch that showed him preparing to become the face of a popular talk show.
Meryl Streep, Arnold Schwarzenegger and former "Tonight Show" host Jay Leno alternately trained, inspired and worked the new guy over, with Leno slapping him repeatedly before saying: "In three months, this job will be mine."
Earlier the neophyte host, in a nod to his relative anonymity, joked: "However shocked you are that I am doing this job, you will never be as shocked as I am."
Corden brought out Kunis and Hanks together, in a break from late night talk show tradition, and both stars remained on set for the program's duration. He also conducted his interviews seated alongside them, instead of behind a desk.
After congratulating Kunis on her new baby, who she had with Ashton Kutcher, Corden asked if they had gotten married. Kunis replied: "I don't know, maybe."
Hanks pointed to a ring on her finger and Corden exclaimed: "They got married!" and congratulated her. Kunis didn't confirm it but appeared to thank him before the show cut to a commercial.
Other sketches included Corden and Hanks paying rapid-fire tribute to Hanks' hit films, including "Forrest Gump," "Big" and "Sleepless in Seattle," for which Corden wore a blonde wig to stand in for co-star Meg Ryan.
The show ended with Corden crooning about his new gig and thanking his first-night guests.
Corden, a Tony award-winning actor who recently starred in the hit movie musical "Into the Woods," replaced Scottish comedian Craig Ferguson, who left the late-night show that airs nightly after veteran David Letterman's "Late Show."
Letterman will step down soon, with Stephen Colbert taking the reins.
Guests scheduled later this week include Will Ferrell, Kevin Hart and Chris Pine. Michael Douglas, David Beckham and Simon Cowell are all slated to appear in coming weeks.
"The Late Late Show" will continue taping in California, unlike NBC's "Tonight Show" which moved to New York from its longtime home in Burbank last year when new host Jimmy Fallon took over from Leno.