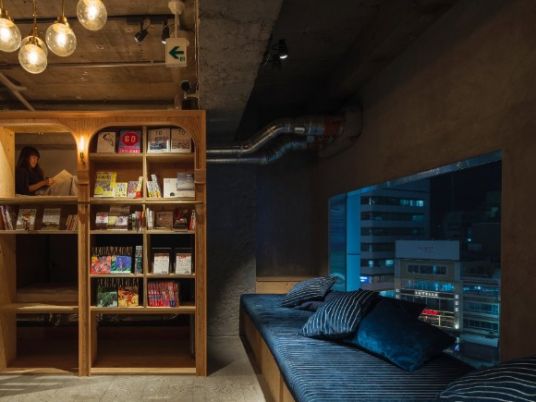 The number of visitors coming to Japan has boomed in recent years — a figure that's set to rise even further as the 2020 Olympics draw closer.
New lodgings have popped up across the city to capitalize on this, among them an influx of reasonably priced hostels.
But while these new spots maintain the classic hostel image and remain a great place to meet fellow travelers, they feature elegant interiors and cool amenities.
Looking for a special place to crash on your next trip to Japan's capital? Here are some of the top hostels to recently open in and around Tokyo.
Book and Bed Tokyo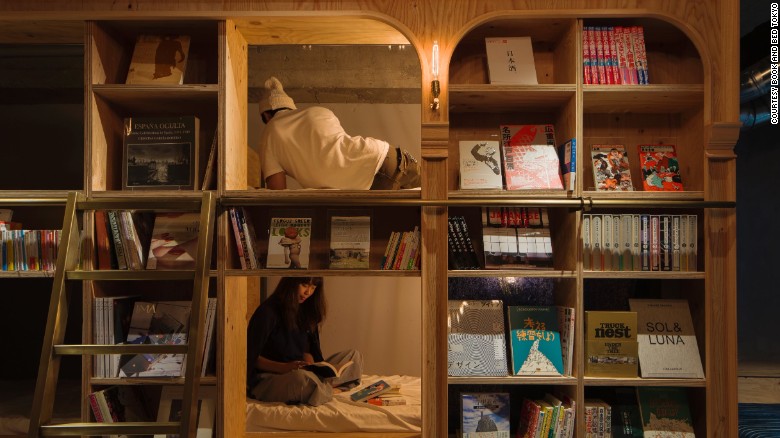 Book and Bed. As literal as it gets.
For travelers with a literary bent, there's no finer option than the Book and Bed Tokyo hostel in Ikebukuro.
Opened in late 2015, the bulk of Book and Bed's beds sit inside a long wooden bookcase.
Visitors can read any of the bookcase's 1,700 titles, running from local guidebooks to famous comics to humorous fiction.
You don't even have to spend the night to experience Book and Bed.
Visitors can do some reading and take a nap during the day for 1,500 yen (around US$14).
This hostel has become popular among both travelers and locals so reserve well in advance.
Bunka Hostel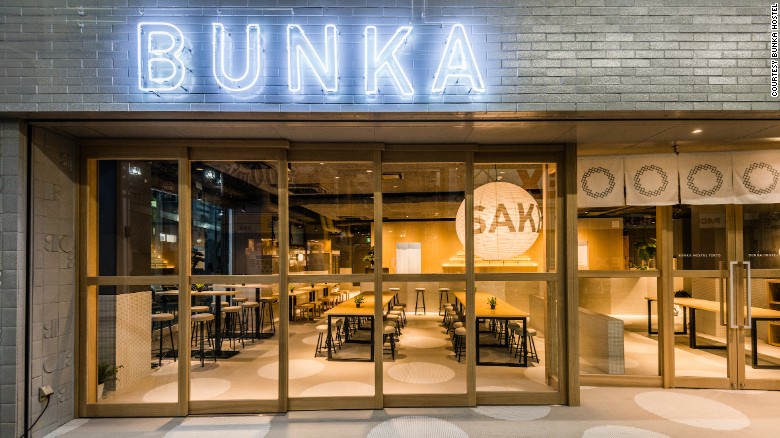 The ground floor of this converted pachinko parlor hosts an izakaya that serves up classic Japanese food and sake.
"Bunka" translates to "culture" in Japanese, which is exactly what this newly opened hostel in Asakusa is all about.
The ground floor of this converted pachinko parlor hosts an izakaya serving up classic Japanese food alongside sake from all across the country.
Many elements of Japanese architecture can be found on its seven floors.
Designed by artist Hiroko Takahashi, Bunka Hostel is only steps away from some of Tokyo's most historic shrines and temples, allowing tourists to really dive deep into Japanese culture.
Irori Hostel and Kitchen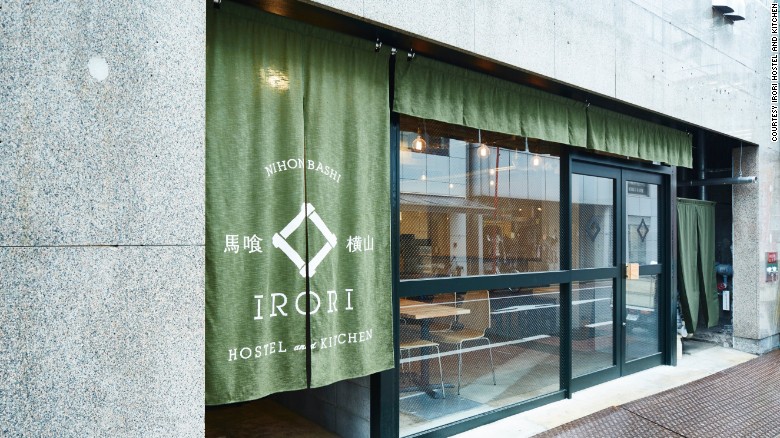 This Tokyo spot promises to offer a"more local, handmade trip."
Irori Hostel and Kitchen in Nihonbashi allows guests to experience Japan's many different regions in one space.
Promising a "more local, handmade trip," this ethos carries over to the room design, which utilizes wood from Shikoku prefecture and traditional Japanese curtains.
Irori's first floor features their titular attraction, a sunken fireplace where guests can cook meat or fish with other travelers.
They also sell vegetables and drinks from all across Japan.
Most nights Irori holds special events aimed at bringing guests together and teaching them about Japanese culture, whether that be culinary or otherwise.
If you want local knowledge about the city, Irori's staff are ready to help you prepare a memorable trip.
On The Marks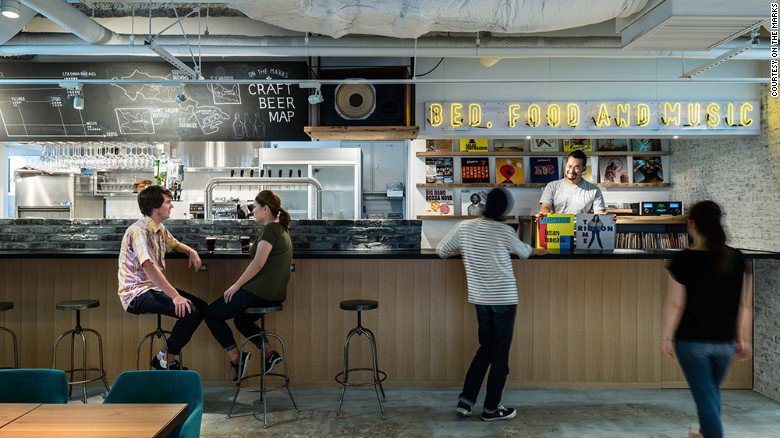 On the Marks: For those who want that neighborhood bar vibe.
On The Marks aims to provide guests a more social experience.
Located just outside of Tokyo proper, On The Marks feels more like a great neighborhood bar than a hostel.
They serve a wide variety of Japanese craft beers, alongside a food menu featuring a healthy amount of BBQ options.
This hostel's also home to a music lounge that occasionally hosts local musicians and acts.
Zabutton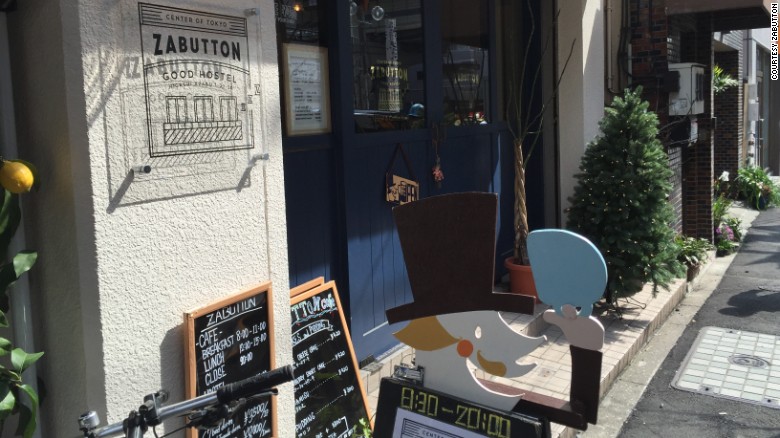 This cozy spot has a coffee shop on the first floor, great for those who need a caffeine fix before they hit the town.
If you're the type of person who has trouble getting going in the morning, Zabutton is the place for you.
The cozy spot in the heart of Tokyo has its own cafe on the first floor brewing up coffee, among other drinks.
Besides offering a nice caffeine boost, Zabutton also cooks up a wide variety of meals and offers sweet cakes for people to enjoy — both those staying at the hostel and people just looking for a mid-day break.
Some rooms are shared, featuring bunk beds, while others are private, Japanese-style spaces.
Finding Zabutton is easy — outside there's a chalkboard featuring colorful drawings and a list of what countries that day's guests come from.
Ryokan Tokyo Yugawara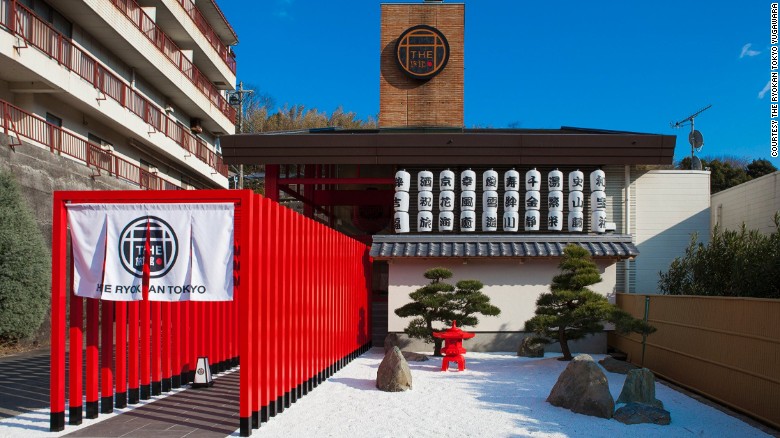 The perfect Tokyo escape.
Sometimes you just need to escape the big city.
The city of Yugawara, which sits about an hour away from central Tokyo, is next to the ocean and famous for its many natural hot springs.
It's a fantastic place to get away to.
The Ryokan Tokyo Yugawara, opened in March 2016, offers a traditional Japanese inn experience within the confines of a hostel. The interior and rooms carry a classic Japanese vibe, complete with tatami mats.
A restaurant serves up Japanese cuisine while the bar area offers a sake tasting course.
And, naturally, visitors can go for a soak in the Ryokan Tokyo Yugawara's own hot spring before going to sleep.