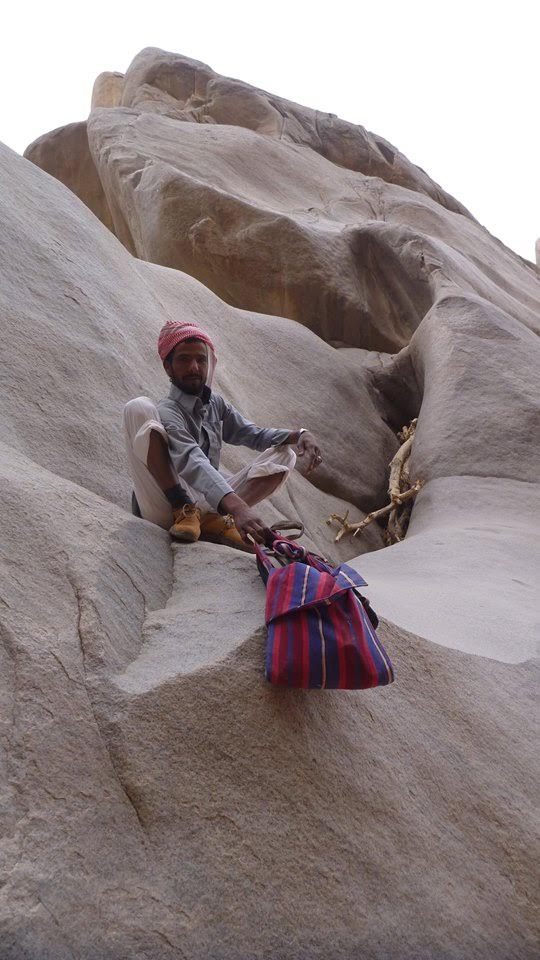 Egypt's Red Sea Mountain Trail has been included among TIME's World's Greatest Places for 2019.
The newly unveiled TIME list names 100 destinations around the world including Camp Adventure in Denmark, Mori Building Digital Art Museum, Museum of Black Civilizations in Senegal, Central Library in Canada and more.
The Red Sea Mountain Trail is a 170km, one-of-a-kind, long-distance hiking trail in the Egyptian Sinai desert launched earlier this year.
"Very happy to hear TIME magazine has ranked the Red Sea Mountain Trail one of the World's Greatest Places for 2019. The Red Sea Mountain Trail was founded earlier this year – opening a new frontier for mountain tourism in Egypt – after 5 years in development. It's a big honour to see the trail in TIME," British adventurer Ben Hoffler, widely known for founding the trail, posted on his Facebook account. "V. proud to have been a part of the team that put it together & I hope it'll help the Red Sea Mountain Trail grow & will encourage Egypt to take this kind of tourism seriously – giving it the support it truly needs," he added.
Moreover, the Bristish explorer congratulated the Maaza tribe that co-created the trail, asserting that the project was never easy.
The trail was created by Bedouins of the Maaza tribe in collaboration with Hoffler, the ambassador of the trial, alongside a group of individuals whose hearts are committed deeply to hiking, including famed Egyptian mountaineer Omar Samra.
Although numerous exciting adventurers are currently celebrating the opening of the trail and calling it "new," the land has witnessed diverse historical traditions widely practiced by Bedouins for centuries including hunting, trading and traveling.
Little-seen gems including high summits, grasslands, and deserts present along the entire trail. One can also walk among the ruins of ancient Roman towns. The project's main purpose is to boost tourism by offering a strong tourist platform with legitimate job opportunities for the remote Bedouin community.
Notably, the Sinai Trial won the British Guild of Travel Writers Tourism Award as the best new tourism project in the wider world in 2016. Moreover, it was highlighted by Wanderlust Magazine as one of the world's greatest trails, according to the trail's official website where the trail map can be accessed.
Photo credit: Ben Hoffler's Facebook Page