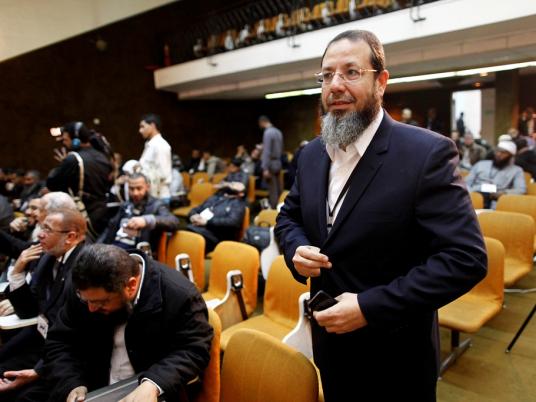 Ihab Shiha, president of the Salafi Asala Party, said that a delegation of jurists and politicians flew to Geneva on Tuesday to meet with officials of the United Nations High Commissioner for Human Rights and the European Parliament in order to expose the crimes of the coup, as he put it.
Shiha is also a leading figure of the National Alliance to Support Legitimacy which was formed to oppose the ousting of former President Mohamed Morsy.
He told the Turkish news agency Anadolu that there is ongoing contact with the United Nations to file a lawsuit before the International Criminal Court against Abdel Fattah al-Sisi and hold him accountable for the "massacres" committed against the Egyptian people.
"We are documenting those massacres against the marches and the sit-ins that rejected the coup," he said. "And we will show them to the whole world."
He added that the Arab Committee for Human Rights in London has begun filing lawsuits against the "perpetrators of the coup" in order to prevent them from entering other countries. "It [the committee] is also trying to obtain the approval of the United Nations to file a lawsuit against Sisi before the International Criminal Court," he said.
Regarding Mohamed ElBaradei's reconciliation initiative, Shiha said communication with ElBaradei is important although he was with the coup in the beginning.
Edited translation from Al-Masry Al-Youm