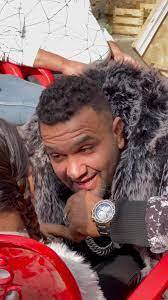 The Egyptian security forces arrested the Tik Toker Mohamed Abdel Hamid, known as "Loosha" in the Haram district of Giza Governorate, pending a case in which he was sentenced to ten years in prison.
The police forces took Loosha to the police station to implement a prison sentence in absentia in a kidnapping case in which he was previously accused.
Loosha presents content that some have described as incitement to violence and crime through video clips on his Tik Tok account.
He has millions of followers and this is a concern that this sort of dangerous content is reaching many people.
Some of his followers were demanding that he change the content that he presents for its bad taste. 
The content provided by Loosha on social media also angered a large number of the audience due to acts of bullying and   his lifestyle, which is not appropriate for teenagers to follow as they said.