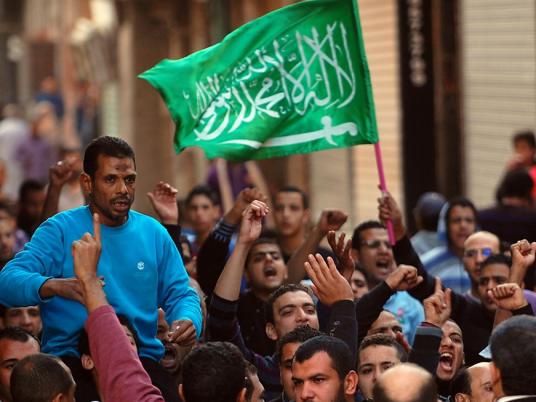 Nearly 500 police were deployed on Monday around the Supreme Constitutional Court in Cairo as the court prepares to issue its ruling Tuesday on challenges to the constitutionality of the Constituent Assembly and the legality of the elections of the Shura Council.
Security sources said the number of troops will increase to 1000 on Tuesday.
Security has also been ramped up around the Maadi Military Hospital, opposite the court, which hosts deposed President Hosni Mubarak. Authorities fear possible riots near the hospital by some revolutionary groupsb which had announced plans to protect the court during the session from protests by supporters of President Mohamed Morsy, some of whom besieged the building in December.
Interior Minister Mohamed Ibrahim told Al-Masry Al-Youm that he will personally supervise security around the court
Sources within the court said its president, Maher al-Beheiry, had informed the Cairo Security Directorate of the session in advance so that they could take necessary security measures.
SCC rulings have been pivotal during the transitional period in Egypt. Relations between the court and the ruling Islamist regime grew chilly after the court disbanded the Islamist-dominated People's Assembly last June over the unconstitutionality of its election law.
Islamist supporters of Morsy had besieged the court early December to pressure its judges, who were scheduled to rule on appeals.
Edited translation from Al-Masry Al-Youm