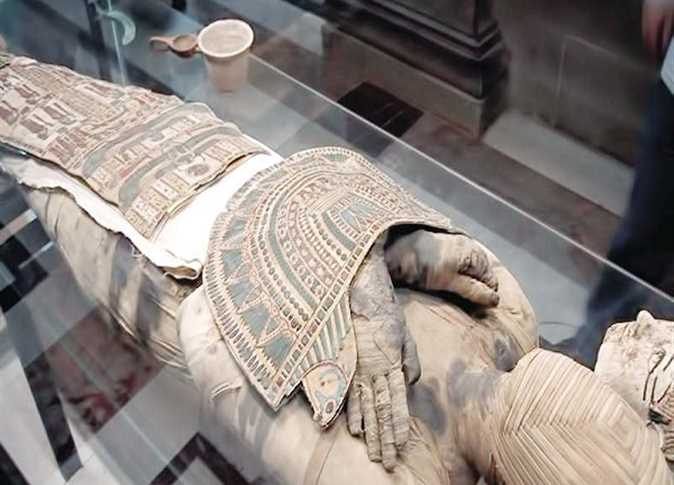 The official website of the National Museum of Egyptian Civilization (NMEC) has published ticket prices for the museum after the grand procession of royal mummies makes its way to the museum on Saturday.
The mummies will be transferred from the Egyptian Museum in Tahrir Square to the new museum in Fustat.
According to the official website of the NMEC, the mummies will be placed inside the halls below the main hall inside the museum, symbolizing the "underworld" in which the royal mummies are buried. The hall can be reached through a corridor that was painted black to further symbolize the stillness and darkness of the underworld.
Twenty-two royal mummies will be transferred in the procession, planned for 6 pm Saturday.
The mummies date back to the seventeenth, eighteenth, and nineteenth and twentieth dynasties, including 18 mummies of kings and 4 mummies of queens.
Ticket prices for the National Museum of Civilization following the ceremony of the royal mummies transport procession are divided as follows:
LE200 for foreigners.
LE100 for foreign students.
LE60 for Egyptian citizens.
LE30 for Egyptian students.
Parking prices at the museum are as follows:
LE30 for private cars.
LE40 for coasters.
LE50 pounds for buses.
Tickets can be purchased in advance on the museum's website.
The museum's website gives an overview of the NMEC and its archaeological importance among international museums at the regional and international levels, as it is among very few museums that display the stages of Egyptian civilization throughout the years.
Website visitors can wander through the most important archaeological holdings the museum has to offer, each of which represents a different era of Egyptian civilization. 
In addition to its displays, the museum features entertainment areas, restaurants, cafeterias, and bazaars selling archaeological replicas.