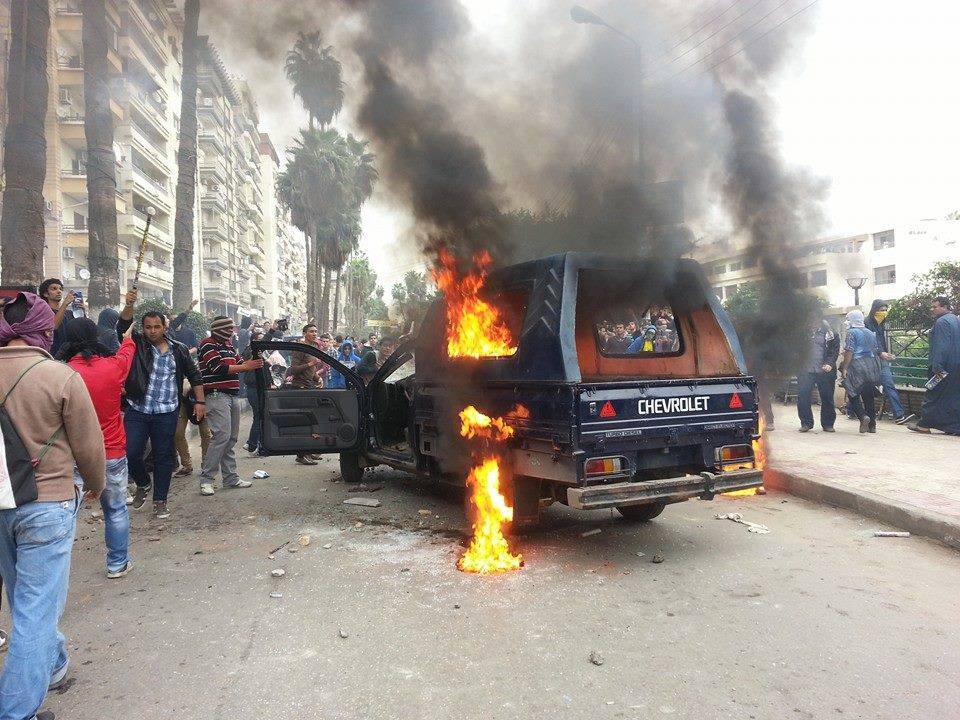 Major General Hany Abdellatif, spokesperson for the Interior Ministry, said that on Friday pro-Muslim Brotherhood protesters set fire to three police vehicles during clashes in Giza and Minya.
He added that a police officer was injured during clashes in Minya by a bullet in his neck.
Protesters staged a march on the Ring Road in Warraq, Giza, on Friday, setting two police cars on fire in clashes with security forces.
Police used tear gas but were forced to withdraw after protesters allegedly used bird shot and Molotov cocktails to fight back.
In Minya, clashes took place in Deir Mowas, during which a police car was set on fire.
Edited translation from Al-Masry Al-Youm