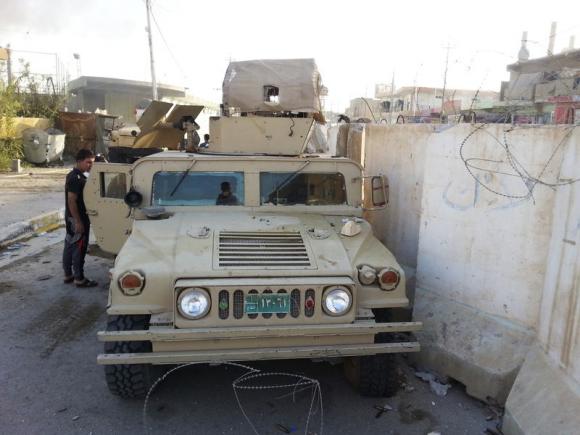 Three suicide car bombs exploded at a border crossing between Iraq and Jordan on Saturday, killing four soldiers, a witness and an Iraqi border police source said, in an attack claimed shortly afterwards by Islamic State.
The Islamic State militant group claimed responsibility for the attack in a video, saying it had targeted a government complex, control point for the border crossing, and army patrol, according to monitoring group SITE.
A Jordanian official said his government had responded by stepping up security measures at the Tureibil crossing, while an Iraqi defence ministry spokesman said Baghdad would investigate the assault.
The Iraqi government announced a new offensive this month to recapture parts of Anbar, Iraq's Sunni Muslim heartland, from Islamic State, but the Sunni militants struck back by attacking Ramadi, the Baiji refinery, and al-Thirthar dam.