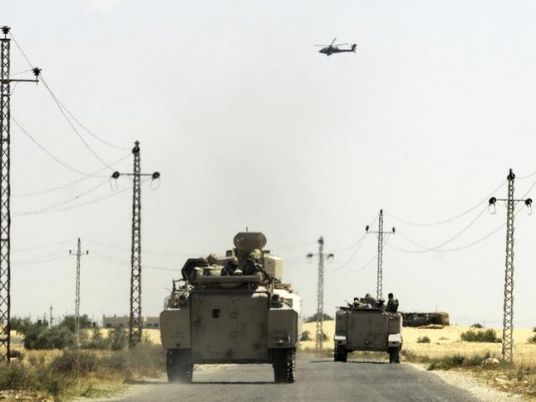 An Egyptian army captain and two other soldiers were killed by a roadside bomb in Rafah, near the border with the Gaza Strip on Monday, security and medical sources said.
A Twitter feed that describes itself as the official account for Sinai Province, the Egyptian affiliate of the ultra-hardline militant group Islamic State, claimed responsibility for the attack in the Sinai Peninsula, which borders Gaza, Israel and the Suez Canal.
North Sinai is the epicentre of an insurgency that has killed hundreds of members of the security services since mid-2013, when Egypt's then-army chief Abdel Fattah al-Sisi ousted Islamist president Mohamed Mursi after mass protests against his rule.
Sinai Province, which was known as Ansar Bayt al-Maqdis before it pledged allegience to Islamic State, is the most active militant group in the Sinai.