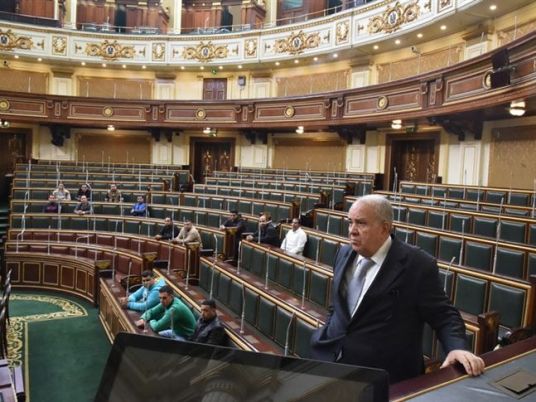 Legal and Parliamentary Affairs Minister Magdi al-Agati said on Monday that the three main Egyptian Christian denominations have agreed on the final draft of a church construction and restoration law.
Agati added in a press statement that the draft law will be delivered to the Cabinet for discussion and then submitted to the State Council and to parliament for final approval.
The bill, composed of seven articles, sets a four-month deadline for governors to respond to any request to issue a license to build a church, said Agati.
He said that the three church denominations in Egypt — Orthodox, Catholic and Evangelical — signed the bill in the presence of Bishop Paula of Tanta.
Agati announced earlier that the bill does not stipulate the approval of the president or the prime minister prior to issuing a license for the construction or repair of a church, Aswat Masriya reported, adding that the governors only grant license in the new bill.
The bill also requires that each densely populated area must have its own church, according to Agati, who said legislation on the issue has been subject to dispute for 120 years.
The head of the Coptic Orthodox Church, Pope Tawadros II, previously told an Egyptian parliamentary delegation: "We will not accept the control of a particular party over the construction of churches in Egypt, and the current law had been in force since the era of the Ottoman Empire."
Pope Tawadros met with President Abdel Fattah al-Sisi on Thursday and expressed his appreciation for the state's keenness on the reconstruction of churches damaged by terrorism, as well as the state's interest in building churches in new cities and communities.
Edited translation from Al-Masry Al-Youm