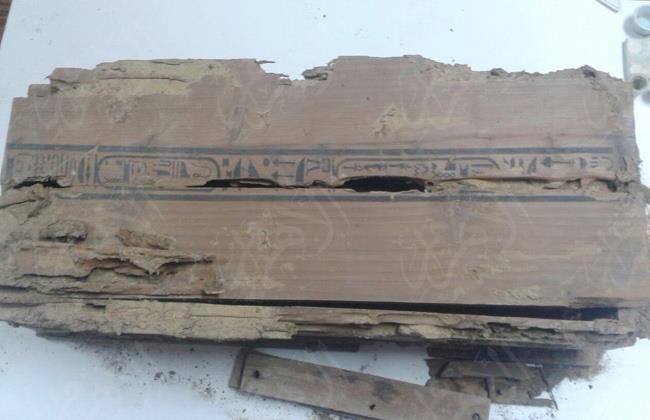 The antiquities ministry's archaeological committee discovered on Thursday three burial wells carved into a rock containing funerary material, in Abu Sair, Giza, stated the ministry of antiquities.
Chairman of the Egyptian Antiquities Sector Ayman Ashmawy said that archaeological excavation works commenced in January 2017 in the area – which is located between to the north of the excavation works being carried out by a Japanese expedition, and south of excavation works conducted by a Czech expedition.
Ashmawy added that the committee, chaired by the Director-General of Sakara Antiquities, Sabri Farag, discovered three burial wells containing wooden coffins, symbolic utensils, and rolls to preserve the body's internal organs.
Ashmawy explained that the first well leads to a small room containing two small rectangular coffins, made out of wood but in poor condition, with two small mummies likely to have been two birds. In addition to this, three spherical coils containing bowels of mummies were found, and 22 symbolic utensils modeled on Egyptian faience.
Studies found that the lid of the first coffin was engraved with a cartouche of King Ptolemy IV, and the second coffin engraved with unclear Hieroglyphic writings.
Ashmawy clarified that the second and third well contained the parts of two coffins for two birds, shaped by black resin and engraved with hieroglyphic writings of one of the Ptolemaic kings, in addition to 18 symphonic utensils.