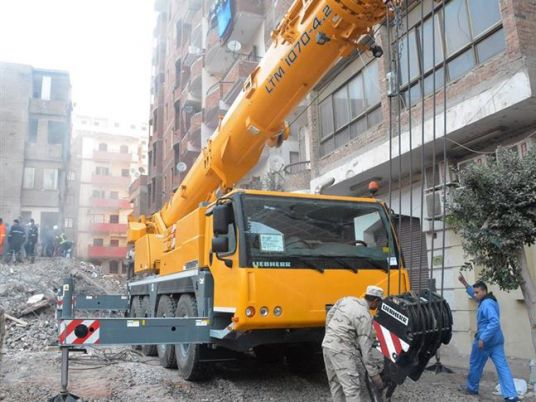 Three old buildings have collapsed in the Karmouz neighborhood of Alexandria, with no casualties reported.
Karmouz Police Station was notified on Friday of the collapse of building no. 29 on Garhy Street, and police and civil protection troops headed to the scene immediately.
The collapsed building was found to be old and dilapidated, with no people or property inside. It was three storeys high, covering an area of 120 square meters.
Alexandria Civil Protection Chief Omar Gaballah said that the collapse was triggered by the collapse of nearby building no. 31 and the remaining part of building no. 27, both of which were also empty of people and property.
According to the district chief, the three buildings had been set aside for demolition, with barriers placed around them to protect passers by.
The Prosecution has started an investigation into the unexpected collapses.
Edited translation from Al-Masry Al-Youm