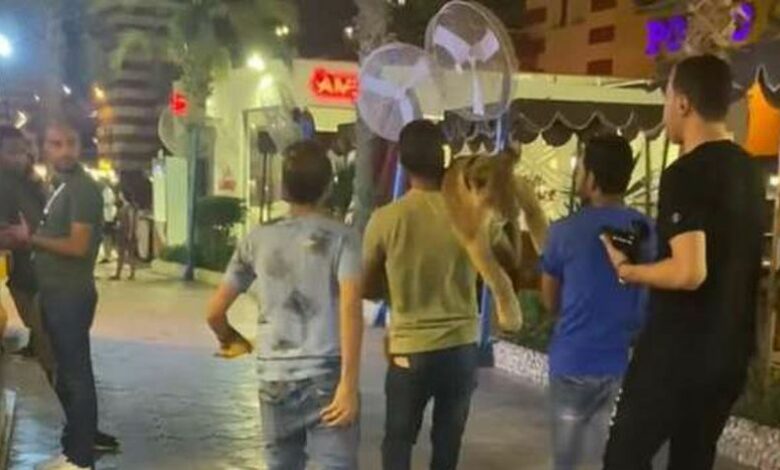 Following a viral Facebook photo of a person carrying a lion cub on his shoulder and roaming the streets of Ain Sokhna in Egypt's Suez Governorate, security services in the area made a statement.
According to a statement by the Ministry of the Interior, Wednesday, the person in the photo was a photographer residing in Cairo who was found in possession of a 5-month-old lion cub without a license.
The man intended to photograph the lion at a resort as part of his job, according to the statements.
He was arrested by forces of the Suez Security Directorate and will have charges pressed against him.