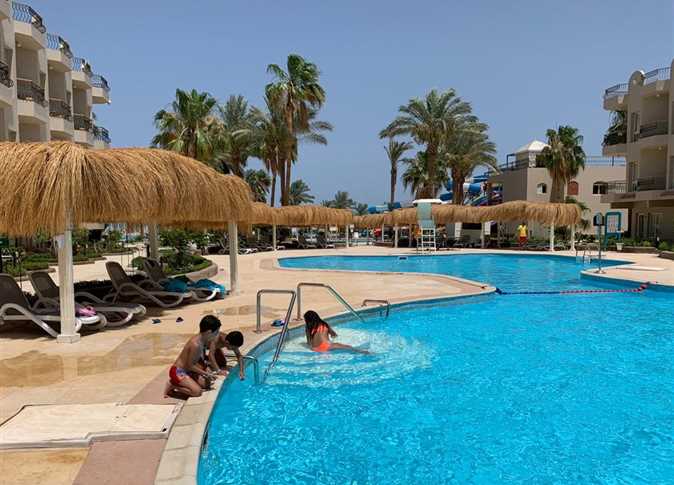 Three hotels in Alexandria and six others on the North Coast have obtained permits to operate at 25 percent capacity, according to Ali al-Manesterly, Chairman of the Alexandria Chamber of Tourism.
The permits are part of precautionary and preventive measures the Egyptian government has taken against the spread of coronavirus.

Manesterly told Al-Masry Al-Youm that the three hotels that received approval for operation at reduced capacity in Alexandria are Helnan Palestine, the Hilton, and the Four Seasons, noting that occupancy in the three hotels currently does not exceed 10 percent.
He also pointed out that the tourism sector is one of the sectors most affected by the coronavirus, but that the government is trying to make up for these effects by reopening facilities in accordance to guidelines set by the World Health Organization.
Allowing tourist establishments to operate at 25 percent capacity is the first step in a series of actions designed to allow tourism to safely resume. If an establishment is able to adhere to health safety controls, its allowed occupancy rate will be raised to 50 percent, provided that only 50 percent of the establishment's workforce is employed and that each worker remains on site for 60 consecutive days without leave.
After 60 days, and before leaving the premises, each worker will be tested for coronavirus.
If the hotel does not adhere to regulations, however, their license will be revoked and the hotel will be unable to receive guests, Manesterly added.
He pointed out that Egypt is encouraging domestic tourism as a first step, and is not in a hurry to resume foreign tourism, as it has not yet decided on the conditions regulating foreign tourists, whose return will require stricter controls.
Manesterly also mentioned that the Alexandria Chamber of Tourism is ready to host the International Conference of Museums, which is scheduled to take place in Alexandria in 2022.
He added that the city unfortunately suffers from a severe shortage in hotels of varied ratings, pointing out that Alexandria has 6,000 hotel rooms, which will not be sufficient to cover the event.
Meanwhile, nine hotels and resorts in the Matruh Governorate obtained approval to operate at 25 percent capacity after meeting health safety standards.
Edited translation from Al-Masry Al-Youm