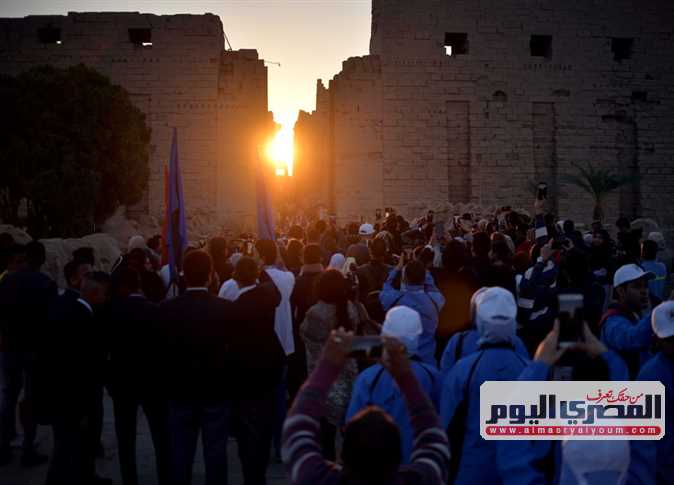 Thousands of tourists and the governor of Luxor on Sunday witnessed a sun alignment at the Temple of Amun-Ra in Karnak, an annual phenomenon that announces the start of winter in ancient Egypt.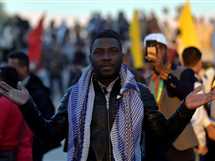 The director of Luxor's Tourist Development Authority Hassan Jilani said that the phenomenon usually takes place on December 21 except for this year, when it changed a day later to December 22. He explained this change occurs every four years due to the difference between the number of days of a leap year and a typical year.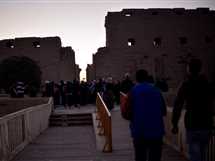 The phenomenon starts with the penetration of the sun light through the temple's eastern gate, casting rays inside the temple and entering the inner sanctum to illuminate the statue of Amun-Ra, he said.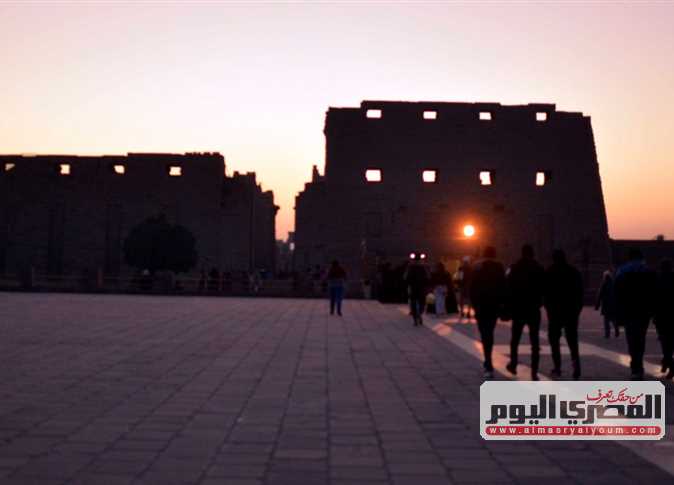 Jilani added that "This phenomenon was monitored in the nineteenth century, but did not receive any attention until it was focused on by modern archaeologists," noting that Luxor Governorate celebrated this astronomical phenomenon for the first time in 2012.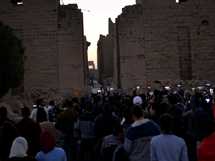 Edited translation from Al-Masry Al-Youm