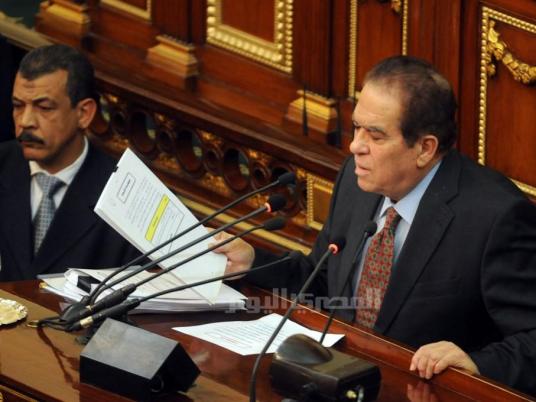 Thousands have gathered outside the Leader Ibrahim Mosque in Alexandria on Friday to protest against the Israeli assault on the Gaza Strip.
Qatar-based satellite channel Al-Jazeera Mubasher Misr broadcast images of protesters raising large banners for Palestinian martyrs who were killed during the attack. The banners read: "Gaza will never die," "We call on the president to open Rafah crossing," and "The Muslim who is not concerned with the affairs of his fellow Muslims is not one of them."
The protesters chanted in support of the Palestinian resistance, saying: "O Zahar (Hamas leader Mahmoud al-Zahar) tell Haniyah (Gaza premier Ismail Haniyah) not to leave the rifle," and "No to Israel's assault on Gaza."
Other protesters raised banners demanding a stricter application for the Islamic Sharia in the new constitution.