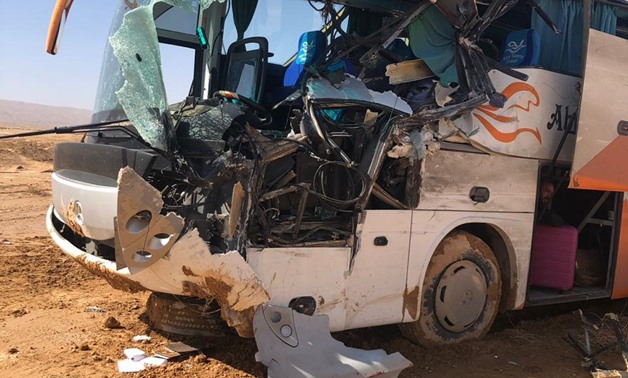 The count of students injured in the rollover of bus during a school trip on Safaga-Qena road rose to 37 students, medical sources at Safaga Central Hospital said.
The sources added that all students were given first aid and that their condition was stable. All injuries were minor except in the case of one student who had a broken arm.
Preliminary investigations showed that the bus was coming from Qenaweya village in Qena governorate on a school trip to visit Hurghada. The bus rolled over about 5 km from the entrance of Safaga.
About ten ambulances were dispatched to the scene of the accident. They transferred the injured to Safaga Central Hospital.
A claim was filed on the incident and the prosecution was notified for the completion of investigations.
Edited translation from Al-Masry Al-Youm