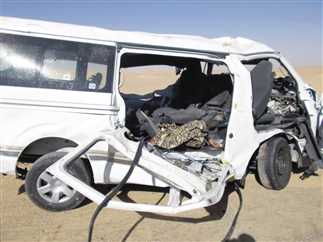 The Ministry of Health dispatched 12 ambulances to transfer 39 injured people in a collision that occurred on Friday morning, between a company bus and a truck on the Tel al-Eis road in Alamein.
The accident resulted in the injury of 39 citizens, official spokesperson for the Ministry of Health Hossam Abdel Ghaffar said, adding that the injuries included fractures, cuts and abrasions in different parts of the body.
Abdel Ghaffar stressed that emergency medicines and all blood types in the blood bank at Alamein Hospital were available, adding that all the injured will receive the necessary medical care.