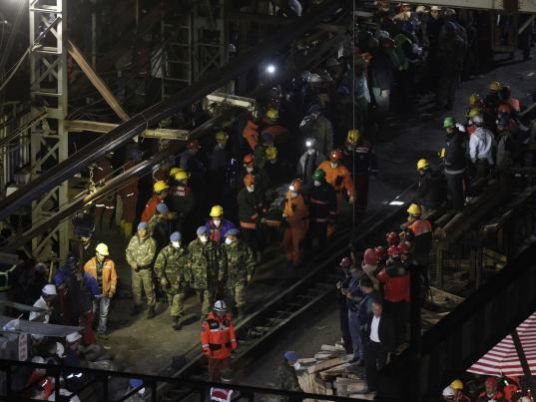 Rescue teams sought to free 13 workers trapped in a copper mine in southeast Turkey on Friday after it was hit by a landslide that killed at least three people, the local governor's office said.
The mine's owner, Park Elektrik, said heavy rain appeared to have caused the landslide at the Madenkoy mine, in the Sirvan district of Siirt province.
All activity at the mine has been suspended given the risk of further landslides, the company said in a statement to the Istanbul stock exchange.
The dead body of one worker has been retrieved and two more have been located, the governor's office said.
Workplace accidents are not rare in Turkey. Its rapid growth over the past decade has seen a construction boom and a scramble to meet soaring energy and commodities demand, with worker safety standards often failing to keep pace.
Its safety record in mining, particularly coal, has been poor for decades, with its worst accident in May 2014 when an explosion killed 301 workers in the western town of Soma.