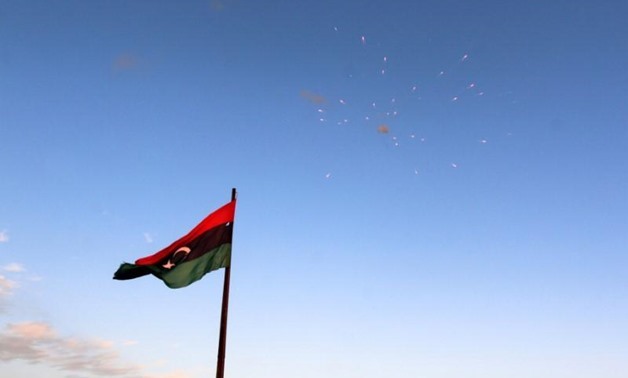 The third and final round of Libyan talks began in Cairo on Sunday to discuss laying down a constitutional framework for holding the country's presidential and parliamentary elections, and how to secure them at a time when the Libyan capital, Tripoli, has been beset by armed clashes.
The Libyan Constitutional Track Committee – formed according to a UN initiative to resolve the Libyan crisis – will meet to complete the remaining provisions of the constitutional rule, on the basis of which the general elections will be held.
The importance of this third round stems from discussing 30 percent of the controversial points in the constitutional rule that paves the way for holding the elections, after the failed attempt to hold them on December 24.
The interlocutors representing the Libyan House of Representatives and the High Council of State had postponed the discussion on these points to this session, after deciding 70 percent of the constitutional rule during the last round on May 20 in Cairo.
UN expresses its concern over conflicts
The United Nations Mission in Libya put forward its initiative to resolve the crisis and debate on the constitutional basis to contain the crisis, after the outgoing Prime Minister of the National Unity Government, Abdul Hamid al-Dbeibeh, refused to hand over power to the Fathi Bashagha government appointed by parliament in early March.
The mission also expressed its deep concern over the clashes, which have endangered the lives of civilians, and the mobilization by armed groups armed with heavy weapons from the areas surrounding Tripoli.
It urged the Libyan security and political parties to exercise the utmost restraint and display the qualities of responsible leadership, and resolve all disputes through dialogue.
Ceaseless clashes
Local sources said that the clashes erupted in the Souk al-Thulatha area in Tripoli, which sparked panic among the citizens.
Videos spread on social media show citizens fleeing the conflict, and documented the launching of grenades and rocket-propelled grenades from both sides.
Thick smoke rose between the buildings, and the sounds of shooting were clearly heard, without explaining the reason for these clashes.