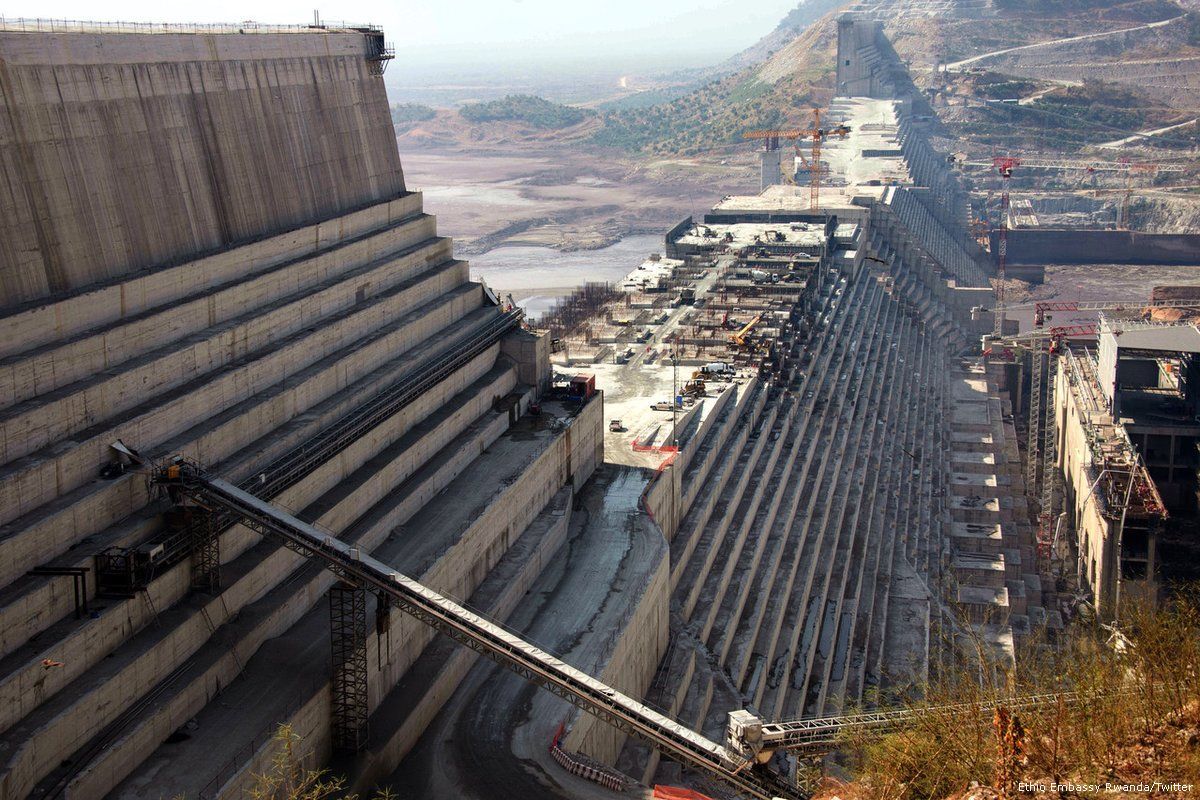 The US Special Envoy for the Horn of Africa Ambassador Mike Hammer is preparing for another visit to the region in the next few weeks to support efforts under the African Union's auspices to reach an agreement between Egypt, Ethiopia, and Sudan on the Grand Ethiopian Renaissance Dam (GERD).
The US envoy told Al-Masry Al-Youm from Washington DC that the US supports a permanent arrangement on the Ethiopian Dam that meets Egypt's water security needs, addresses Sudan's dam safety concerns, and supports Ethiopia's economic development.
"An arrangement like that contributes to a more peaceful and prosperous region," he said.
He affirmed Washington's understanding of the importance of the Nile River to Egypt, Sudan, and Ethiopia, explaining that since taking office last June, he has been in regular contact with all parties as well as the African Union, under whose auspices the talks on the GERD will take place, to advance a resolution of the issues of concern.
US 'committed' to helping achieve a solution
Ambassador Hammer assured that the US is committed to helping the African Union and the various parties achieve a solution that meets the needs of the three countries, calling for all parties to focus on reaching a negotiated diplomatic solution that eases tensions.
He added that Washington supports all diplomatic efforts under the auspices of the African Union to reach an agreement that addresses the long-term needs of all three countries along the Nile.
Laying the foundations for a potential solution
An American delegation led by Hammer visited Egypt, the United Arab Emirates, and Ethiopia, from July 24 to August 1, on his first official visit to the region after assuming his new position earlier in July.
The US embassy in Cairo issued a statement last July, revealing that Hammer met with high-ranking Egyptian government officials to advance diplomatic efforts to settle the Ethiopian Dam before heading to the UAE and Ethiopia.
A presidential statement issued by the White House after the Jeddah summit between President Abdel Fattah Al-Sisi and his American counterpart Joe Biden touched on the Renaissance Dam, during which President Biden stressed the US's support for Egypt's water security and called for the need to formulate a prudent decision that achieves the interests of all parties and contributes to peace and prosperity for the region.
He also stressed the need to agree on filling and operating the GERD without further delay as stipulated in the statement of the president of the United Nations Security Council on September 15 and under international law.