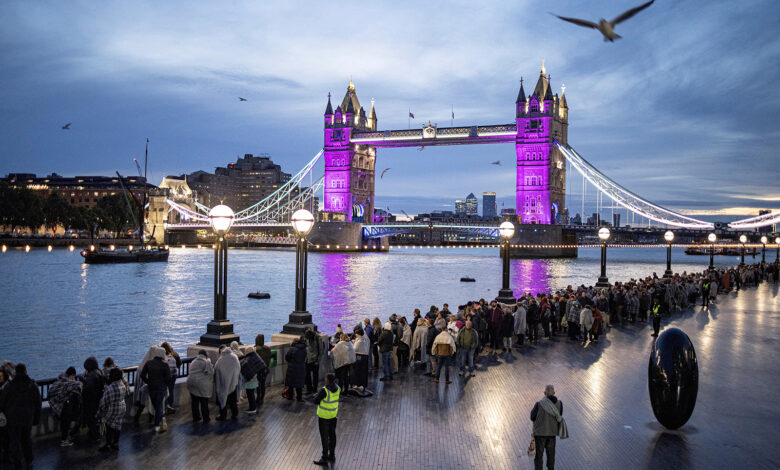 Perhaps the most enduring image of Queen Elizabeth II's passing was "The Queue" — a miles-long line of mourners who waited to see the late monarch's coffin and captured the imagination of the nation in the process.
At times, the queue stretched for more than four miles through London and the waiting time was frequently well over 12 hours.
The Queen's lying-in-state ended earlier on Monday morning, and the final person admitted to Westminster Hall told PA Media news agency: "I was the last person to pay my respects to the Queen and it felt like a real privilege to do that.
"I'd already been round once, I went in at 1.15 this morning," Chrissy Heerey said.
"It's one of the highlights of my life and I feel very privileged to be here," she added.