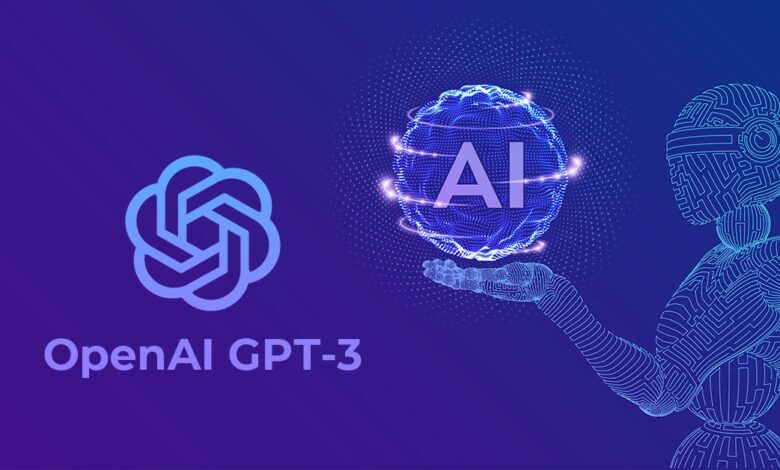 It was an incredible coincidence. Sitting in warm Sri Lanka, watching the Indian Ocean and the palm trees with greenery everywhere, I had a soft feeling that made my mind wander with the sound of the waves. In shorts with sunblock and dark sunglasses, I was staring at the horizon where huge ships coming from Asia were en route to the Suez Canal.  
Suddenly, my thoughts were interrupted by a heavy hand on my shoulder. I turned, and it was Dimitri, a Russian-American space scientist I had met in DC years ago. Dimitri, in khakis, sneakers and a polo shirt, sat down and explained that he was here in Sri Lanka for a special meeting involving technology, space, and medical scientists.  
The meeting, Dimitri explained, is a low-profile three-day meeting that starts tomorrow with participants from around the world. I was surprised I had never heard about it, but Dimitri re-explained that it was somewhat of a secretive get together organized quickly by a United Nations agency in coordination with the United States of America (USA), China, and Russia.
Dimitri invited me to meet some of the participants that were sitting on the other side of the terrace, as we were all residents of this beautiful seaside resort with a huge wraparound terrace, with lovely views all around.  
I walked with Dimitri after putting my cap on as the sun was rising in the sky with few clouds. We arrived at this large circle of people, and Dimitri started the introductions. Craig McLennan from Ireland, an aviation expert. Harry Cartwright, an economist and algorithm guru from the United Kingdom. Amanda Heart, dressed in local clothes, a health scientist  from Texas. Mikhail Kotov, a space architecture expert from Russia. Chew Ze Dong from China was a space weapons specialist. Maria van Hollen, a Dutch software master with a long string of incredibly impressive accomplishments. Aldo Cantoni in red shorts, and a Red Skins t-shirt was from Italy and a tactical satellite veteran. 
I was overwhelmed shaking hands. As Dimitri continued the introductions, approaching the last three persons, I was worried I would mess up the names. Next was Brian Smith, who was introduced as being from Washington DC with no areas of expertise. He was followed by Maurice Garnier, who was a globally recognized as an artificial intelligence (AI) expert in data mining and Generative Pre-trained Transformer (GPT). Finally, Isabella Racher, German, fully dressed in a linen cream colored suit with large black sunglasses, was also an AI expert. Honestly, I felt out of place but everyone – even Isabella – welcomed me warmly, so I decided I wanted to sit, listen, look and learn. 
After ordering a lemon iced tea and being served, the conversation picked up where apparently it had been interrupted when Dimitri brought me to the group. Mikhail was referring to a space weapons architecture that can be regulated and inspected. Aldo was  responding that it would be very difficult given the present political realities. "Maybe in  the future", he added. Craig, with a reddish drink in hand, squinting because of the sun,  said that there are over 2000 active satellites in orbit, owned and operated by 50 countries with no regulations. Harry, using a vape and with his legs crossed, said: "America, China and Russia are in a space race. Maybe Russia because of budget constraints and the Ukraine war is out of the race for the time being, but do not underestimate how dominance of space can alter the world we live in."  
The Chinese gentleman whose name I forgot, in a white linen outfit and a hat, emphasized that China considered space as critical for future warfare and counterspace capabilities, as a means to protect itself from US dominance. Maria softly emphasized that Chew Ze  Dong is right and that America and China using space technology, AI, GPT and clever algorithms will change the face of dominance. 
Amanda stood up to refill her glass of water and sitting down she surprised everyone by  saying "You are all focused on space, technology and warfare; however, you need to  recognize that humanity will change too." Amanda, sipping on her water, drew a picture  in the air with her arms: "There shall be no more developed and developing countries, there shall be space and tech infused countries and followers." Moreover, she added,  pointing to her colleagues, "some humans will be tech rich, in other words with memory, data and health monitoring embedded chips, and on the other hand, ordinary humans  being directed by tech if they can access it."  
A worrisome picture, I thought to myself. Maurice confirmed Amanda's point and said he  had a paper he will present at the conference that will show the huge divergence that will  occur on Earth in the next three decades. The global picture will be totally overturned, he  added.  
Brian asked for a copy of the paper and Maurice nodded. I wanted to ask a question, but  I remained quiet. Isabella looked at Brian and Dimitri and said: "We need more funding."  "A lot more" emphasized Isabella, "if we will create the bridges and links between space, AI, GPT, and cyber security." Brian gave a nod, and with his palm facing down, moved his  arm towards Isabella in an affirmative mode.  
I picked up the opportunity of a moment of silence, and asked: "Has anyone watched or remember the Bond movie Golden Eye, specifically the scene where a satellite destroys a  space weapons control center in Severnaya Russia?" I paused, and then asked, "Is this  doable now?" Silence followed, as I looked at the faces of the group, some stone-faced,  others with a smile. Finally, Dimitri said: "We are working on it, Shafik." A clear answer,  but the overall reaction of the group was a bit as though I may have hit a nerve. 
Brian stood up, pointing to his watch. Everyone got up. I stood and chatted with Amanda and Maurice for a few minutes. Dimitri came back to say goodbye and I walked back to  where I was sitting. My seat was taken by an attractive blonde, reading a book. I took the empty seat six paces away, and asked for a cold coffee from the thoughtful waiter who came by as soon as I sat down. Unlike earlier where the sound of the waves had a calming effect, this time I was worried as the sound of the waves reflected the huge changes in the world  of humanity in the forthcoming day after tomorrow.
About the author
M. Shafik Gabr is a renowned leader in international business, innovation, investment and one of the world's premier collectors of Orientalist art, and an accomplished philanthropist.
During his career, Gabr established over 25 companies plus three investment holding companies including ARTOC Group for Investment and Development which, established in 1971, is a multi-disciplined investment holding company with businesses in infrastructure, automotive, engineering, construction and real estate, over the past three years focusing on investment in technology and artificial intelligence.
Gabr is the Chairman and a founding member of Egypt's International Economic Forum, a member of the International Business Council of the World Economic Forum, a Board Member of Stanhope Capital, an International Chairman of the Sadat Congressional Gold Medal Committee, and a Member of the Parliamentary Intelligence Security Forum. Gabr is a Member of the Metropolitan Museum's International Council and serves on the Advisory Board of the Center for Financial Stability, the Advisory Board of The Middle East Institute, and the Global Advisory Council of the Mayo Clinic.
Through the Shafik Gabr Social Development Foundation, Gabr is helping to improve elementary-school education in Egypt, introducing students to arts and culture and promoting sports and physical fitness for youth. The Foundation has its first Medical and Social Development Center in Mokattam, Cairo, offering free medical and health services. In 2012 Gabr established in the US the Shafik Gabr Foundation which supports educational and medical initiatives plus launched in November 2012 the 'East-West: The Art of Dialogue initiative promoting exchanges between the US and Egypt with the purpose of cultural dialogue and bridge-building.
Gabr holds a BA in Economics and Management from the American University in Cairo and an MA in Economics from the University of London.