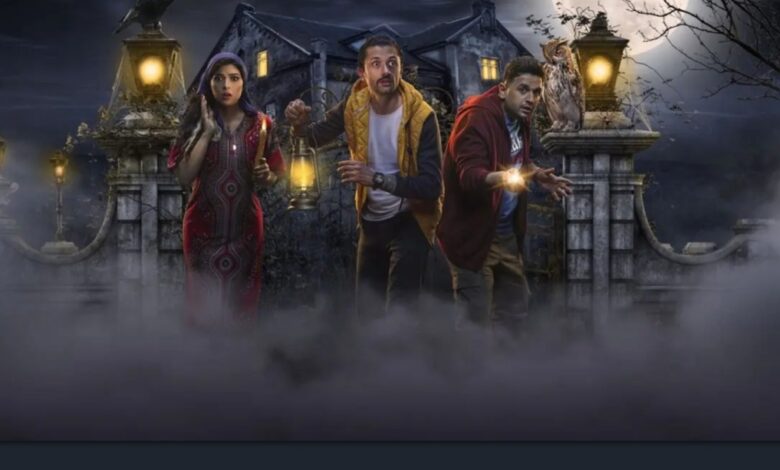 The makers of the series "el-Beit Beity," "Family Matter," and "Rivo" began preparing for new seasons of these works, as they were broadcast on the Shahid platform and met with success during the recent period.
The cast of the series "Family Matter" is currently preparing to start filming during the next month, as its makers began holding work sessions and rehearsals for the stars of the series.
The series starring Maged el-Kedwany, Sama Ibrahim, Mohamed Shaheen, Rana Rais, Mohamed Radwan and Taha al-Desouky, written and directed by Ahmed al-Gendy.
The cast of the series "el-Beit Beity" announced preparations to filming the second part of the work at the beginning of 2023 after the success it achieved in the first part.
The cast of the work co-star Karim Mahmoud Abdel Aziz, Mostafa Khater, Mirna Gameel and Mahmoud Hafez. The events of the series revolve around a haunted palace, and the series are written by Ahmed Abdel-Wahab and Karim Sami, directed by Khaled Maarei.
The family of "Rivo" series is also starting preparations for the second part, after achieving critics and public acclaim.
The makers of the "Rivo" series began preparing for a second part of the work, which was shown on the "WATCH IT" platform, and achieved great reactions, as it was presented in 10 episodes, starring Amir Eid, Rakin Saad, Sedky Sakhr and Sarah Abdel-Rahman.
The second part comes after the success of the work, and a meeting was held with author Mohamed Nair to think about new events for the work produced by "WATCH IT."
"Rivo" starring Amir Eid, Tamer Hashem, Hassan Abu al-Roos, Rakin Saad, Sarah Abdel-Rahman, Malak Hegazy and Sedky Sakhr, producer Mohamed Sabry Abaza, written by Mohamed Nair, directed by Yahya Ismail.
Edited