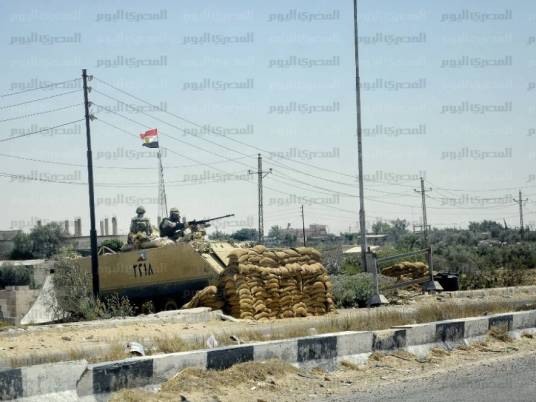 The armed forces has  announced that it has killed from May 7 until today a total of 23 terrorists who have been pursued and besieged in isolated areas adjacent to the border areas, in airstrikes on a number of terrorist outposts.
Three four-wheel drive vehicles used by terrorists to implement their criminal plans were destroyed, the statement added.
The armed forces also succeeded in discovering and destroying a number of improvised explosive devices at dawn on May 11, our air forces continued to carry out their concentrated strikes, which resulted in the destruction of a vehicle and the killing of 7 Takfiri elements.
Law enforcement forces unfoiled on Wednesday morning an attempt to attack a security point killing seven terrorists and seizing a number of automatic rifles, ammunition, hand grenades, wireless devices.
The bodies of the dead were seized and handed over to their relatives once identified.
According to the statement, an officer and four soldiers were martyred, and two other soldiers were wounded during operations.
The armed forces affirmed that they would continue to retaliate for the martyrs who lost their lives  and completely eliminate terrorist from the ground up  and achieve total security and safety for the people of Egypt .