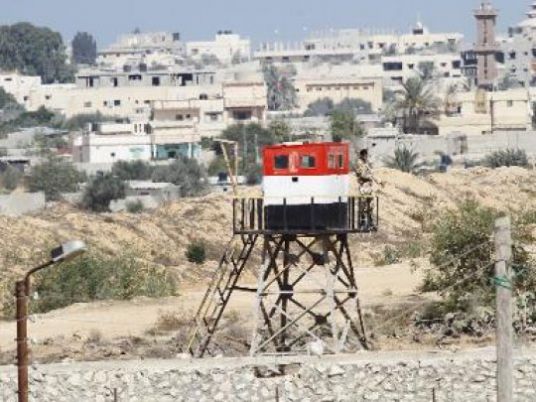 Ten people including women and children were killed in Egypt's restive Sinai Peninsula on Tuesday when a rocket struck their home, security and medical official said.
It was not immediately clear whether it was a missile fired by one of the Egyptian army helicopters that have repeatedly struck militants, or an errant mortar round from the insurgents, security officials said.
Three children, three women and four men in the house south of the Rafah border town were killed in the blast, medics said.
They have not yet been identified.
The military is battling an Islamist militant insurgency in the peninsula that has killed scores of policemen and soldiers, since the army overthrew Islamist president Mohamed Morsi last year and cracked down on his supporters.
The leading militant group, Ansar Beit al-Maqdis, has pledged its allegiance to the Islamic State group in Iraq and Syria.
Ansar claimed credit for an attack on a checkpoint in October in which suicide bomber blew up a car and then militants combed the ruins to shoot dead the survivors.
The government declared a state of emergency in parts of north Sinai after that attack and are raising homes to create a buffer zone with the neighbouring Palestinian Gaza Strip.
Civilians in the mostly Bedouin towns of Sinai had been caught in the crossfire before, with several killed by an errant mortar round.