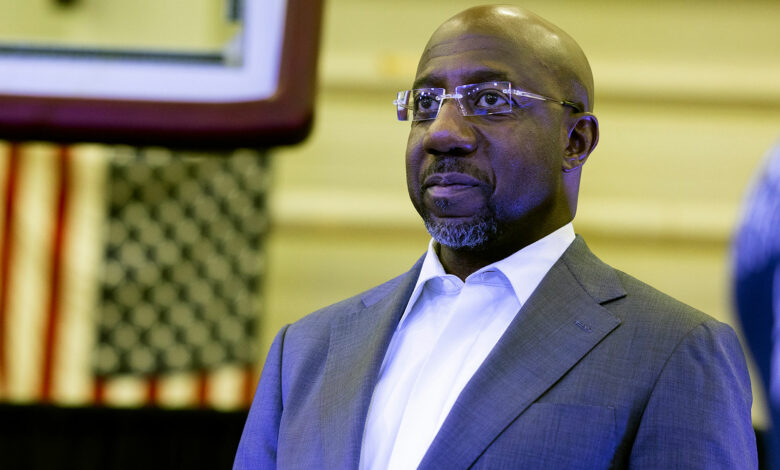 Democratic Sen. Raphael Warnock appealed to Georgians Sunday afternoon to vote in the upcoming runoff election, making an appearance during rapper Lil Baby's Fall Festival and Charity Drive in Atlanta.
"Tell everybody in your circle it's time to show up. I want you to know it is the honor of my life to represent you in the United States Senate. And to not vote, is to vote. It means somebody else is going to speak on your behalf. I don't want anybody else speaking for me," Warnock told the audience.
Following his brief remarks on stage, Warnock spoke to media during a gaggle.
A reporter asked if his campaign message will change following the projected results in Nevada, which mean that his race will not determine whether Democrats control the Senate.
"Well, congratulations to my colleagues, but our message is the same," Warnock said. "This election is about who's ready, and who's fit to serve the people of Georgia in the United States Senate. It's a race about competence and about character. And on both of those scores, there is a world of difference between me and Herschel Walker."
Remember: Neither Warnock nor his Republican challenger Walker surpassed the 50% threshold needed to win the race outright Tuesday evening, CNN projected, forcing a runoff election in December.
The Georgia runoff election is still really important to Democrats:
Although Democrats are already projected to win control of the Senate, CNN chief political Gloria Borger said the upcoming Dec. 6 Georgia runoff is still really important to the party.
"They want to have a clear majority," Borger said on CNN Saturday. "But, I think that one vote actually does matter in so many ways because it doesn't give anybody the kind of leverage that say a Joe Manchin had."