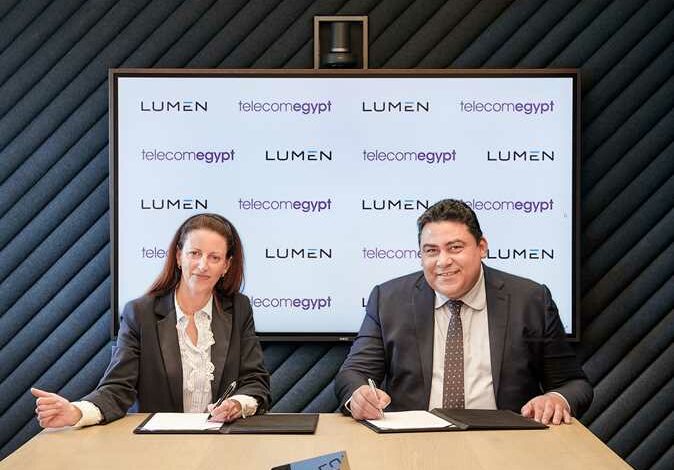 Telecom Egypt, the first integrated operator of communications and information technology services in Egypt, signed an agreement with the American company LUMEN to establish the first regional fulcrum for LUMEN in Egypt to provide Internet services to telecom companies in Egypt, Africa, Asia and the Middle East.
This came during a meeting with the Managing Director and CEO of Telecom Egypt Adel Hamed with the Regional President of the American company LUMEN, Annette Murphy at the company's headquarters in London, with the presence of a high-level delegation from the two companies.
They discussed areas of joint cooperation between the two companies in the Arab region, Africa, Asia and the Middle East.
The service is expected to start during the first quarter of 2023, and the choice of LUMEN for Telecom Egypt as a strategic partner in the region reflects the great confidence in the advanced infrastructure owned by Telecom Egypt.
This infrastructure includes the RDH Regional Data Center in the Smart Village in Cairo, which is connected to 14 submarine cables, up to 18 submarine cables by 2025 extending to more than 140 landing points in more than 60 countries around the world, in addition to the data center in Alexandria.
LUMEN is one of the most important and largest Tier-1 Internet service providers in the world. Its focal point in Egypt is the first of its kind in Africa, Asia and the Middle East, which makes it a distinguished step in the way of improving and raising the efficiency and quality of Internet services in Egypt, the region, Africa, Asia and the Middle East.