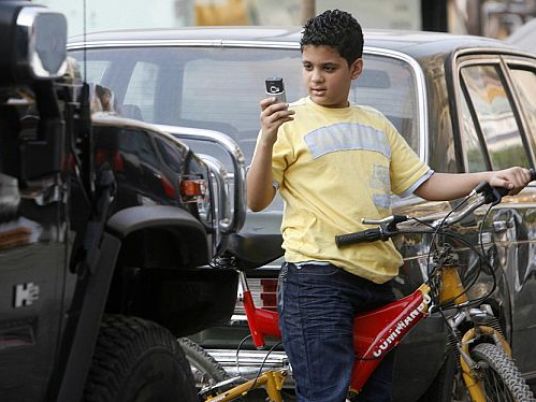 Telecom Egypt, the state fixed-line monopoly, said on Monday it was considering acquiring additional spectrum, weeks after it bought a fourth-generation (4G) licence that will allow it to directly offer mobile phone services for the first time.
"Telecom Egypt has presented a request to the National Telecom Regulatory Authority to understand the terms and conditions related to any other spectrum on offer so it can be studied and evaluated," it said in a statement on the stock exchange website.
In late August, The National Telecommunications Regulatory Authority (NTRA) granted Telecom Egypt a license to install and operate 4G networks for mobile phones.
Telecom Egypt was previously only a landline service provider, but the LE7.08 billion license introduces the company into the market of mobile operations, where it will provide 4G services using new frequency bands.

It is expected that 4G services will increase Internet speed and improve the quality of mobile telephone service, said acting CEO of NTRA Mostafa Abdel Wahed.

The introduction of Telecom Egypt, as a new mobile operator in the Egyptian market, will increase competition among operators, which will benefit users by raising the bar on quality of services as well as improving prices, he said.

He added that the license will also create job opportunities and generate revenue for the state treasury.

Telecom Egypt is required to pay the NTRA LE5.2 billion immediately, 50 percent of which has been asked for in Egyptian pounds and 50 percent in US dollars. The company will pay back the rest in four, yearly installments, beginning next year, and the license will be valid for 15 years.

The sale of 4G licenses has been long awaited in the Egyptian telecoms sector.
However, Egypt's three established mobile phone operators — Vodafone, Orange and Etisalat — recently rejected the license offer made by the government, saying that the terms were not good enough.
In particular, the companies said they need to be offered an expanded range of frequencies, since the current offering would not allow for high-quality service to customers or significantly improved internet speeds.
The government had previously discussed the terms of the licenses with the three top operators, suggesting improvements to the offer, but as of mid-September, the operators were not biting.
Meanwhile, operators from outside the country, such as Kuwait-based operator Zain, China Telecom, Saudi Telecom and Lebara KSA, have shown an interest in the Egyptian market, should the established carriers reject them.