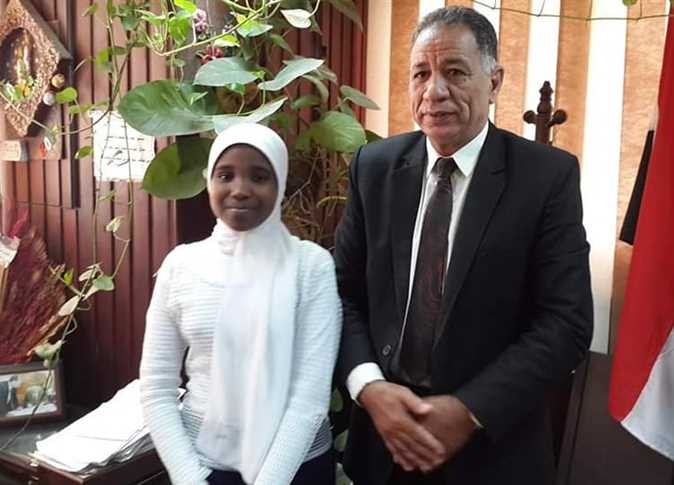 Damietta Public Prosecution ordered the arrest of Sami Diab, an Arabic language teacher at the Martyr Mohamed Gamal Saber School in Damietta, on Tuesday evening for four days pending investigation on charges of bullying a dark-skinned student, Basmala Ali Abdallah, in the second preparatory grade.
He said during interrogations he did not mean to bully or ridicule the student.
Diab added that he described Abdallah as brown skinned and not black, saying he apologized for the unintentional psychological pain he had caused to her. He said it was an unintentional mistake and stressed his skin is brown as well, thus it was illogical to ridicule her for having dark skin.
Undersecretary of the Ministry of Education in Damietta suspended the teacher from work and referred him to investigations as punishment.
Abdallah accused Diab of repeatedly embarrassing her in front of her classmates. She added that he gave an example while explaining a lesson by pointing out that "Basmala is a black pupil", after which her colleagues started to ridicule her. When she cried, Diab threatened to expel her from the classroom, Abdallah said.
"My father noticed I was upset and insisted on knowing the reason, so I had to tell him what happened. My father got angry and filed a complaint with the Education Directorate and the school administration, but the teacher continued to insult me ​​and scorn me, which led me to file a formal complaint with the office of the undersecretary of the Education Ministry," Abdallah said.
Education Minister Tarek Shawki invited the student to his office and apologized to her for the teacher's racist discrimination.
Damietta Governor Manal Mikhael visited the school during the morning queue and presented a bouquet of roses and kissed Abdallah on her head as an apology for the teacher's acts.
Edited translation from Al-Masry Al-Youm