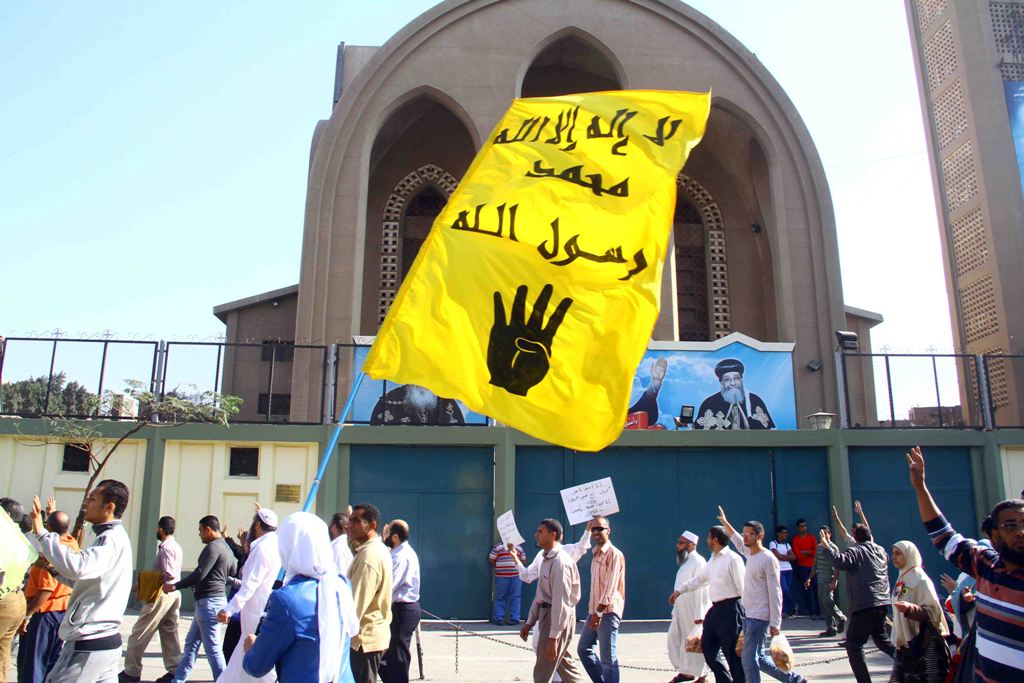 A teacher accused of writing a question on an exam paper involving a picture of a baby holding the four-finger Rabea al-Adawiya sign was referred to interrogation.
As part of an English exam, the question asked students to write three sentences in English about the picture. It was part of an English exam paper for the first-year secondary school students in Faqous Education Directorate in Sharqiya, Northeastern Cairo.
Some students and their families complained to the undersecretary of the Education ministry about the politics-oriented picture, and the undersecretary subsequently started an investigation and ordered the interrogation of the teacher.
The ministry undersecretary in Sharqiya Samy Abdel Aziz said the decision arose because teacher ignored the ministry's explicit and strict instructions prohibiting teachers from using any questions that involve political affairs or aim to promote a certain faction or group.
The four-finger sign was adopted by supporters of deposed President Mohamed Morsy and the Muslim Brotherhood following the violent dispersal of their sit-in in Rabea al-Adawiya Square last July, since the word "Rabea" is close in Arabic to the word "four."
Many Morsy and MB supporters were arrested for distributing t-shirts, flyers, balloons and any items bearing the sign, and for making the sign in public.
The Egyptian Cabinet has recently branded the Muslim Brotherhood a terrorist group.
Edited translation from MENA