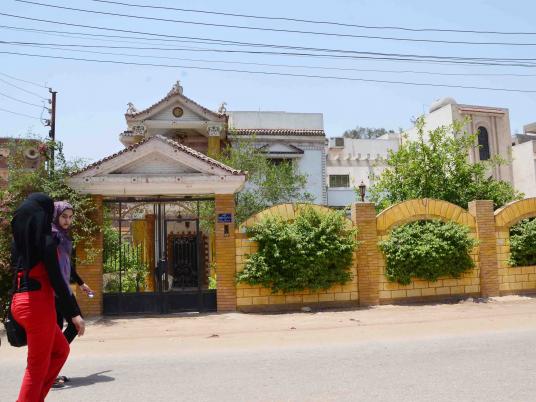 The Nasr City Misdemeanor Court on Wednesday sentenced in absentia Tawfiq Okasha, TV presenter and a staunch supporter of the ruling military council, to six months imprisonment in the libel and defamation lawsuit filed against him for insulting the mother of torture victim Khaled Saeed, Al-Masry Al-Youm reported.
Okasha was tried in absentia. He was also fined LE1,000. He can appeal the ruling.
Okasha owns the Faraeen satellite channel. On his show, he is very critical of revolutionary forces and supportive of the military.
In his daily show, Okasha insulted Saeed's mother, saying that she did not raise her son properly and describing him as an "addict."
Al-Masry Al-Youm stated that the lawsuit was filed against Okasha by Saeed's mother Laila Marzouk in which she accused him of defaming her son on his show by claiming he abused drugs and addressing her saying, "first raise your son so that he does not abuse bango."
Saeed was tortured to death by police in Alexandria in 2010. His death sparked a massive outcry against the ruling regime, and is thought to be one of the catalysts for the 25 January revolution that ousted President Hosni Mubarak.
In January, Okasha's show was banned for continuing to air after an administrative court issued a verdict that he breached the code of ethics regulating the media.