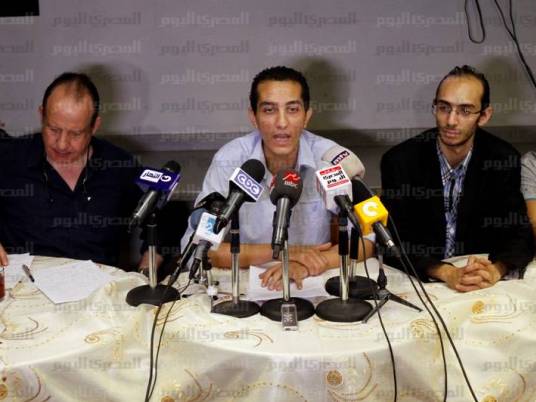 Mostafa al-Suweisy, spokesperson for the Tamarod Movement, requested President Adly Mansour to reconsider Article 7 of the presidential election law, which does not allow the challenging of the High Elections Committee decisions.
He said the article is unconstitutional as it breaches the principles of justice and the right of litigation provided in Article 97 of the Constitution, which does not permit the immunization of administrative decisions.
He also said the law was issued without societal dialogue. "It casts doubts about the integrity and transparency of the elections," he said, adding that the challenge should come from the candidates themselves within a week.
He added that Tamarod was part of the Constitutional Committee of 50 and would therefore never violate the Constitution. "We do not want the votes of millions to go in vain because of this law," he said.
Tamarod led the demonstrations that prompted Defense Minister Abdel Fattah al-Sisi to oust Mohamed Morsy last year.
Sisi's candidacy in the presidential elections is almost confirmed after the issuance of the law.
Edited translation from Al-Masry Al-Youm