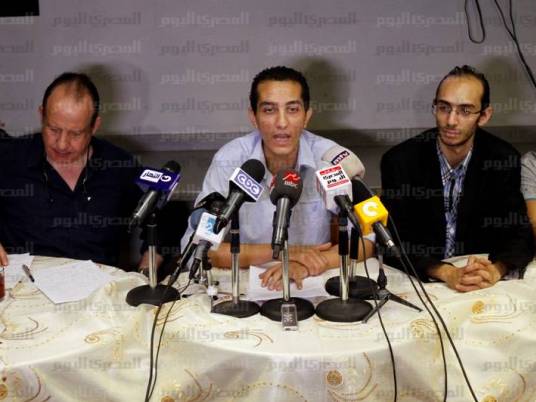 Tamarod said it plans to reject several articles amended by a committee formed in the wake of the overthrow of former Egyptian president, Mohamed Morsy.
Among the amendments the movement will reject is a ruling on how one-third of Egypt's new parliament must be reached before a president can be sacked.
Mass protests would no longer be a means of overthrowing a president, regardless of their size.
Tamarod earlier led a signature-gathering campaign to demand early presidential elections in Egypt. It was considered to be the driving force of the 30 June protests, which led to the ouster of ex-President Mohamed Morsy.
Amendments proposed by a 10-person committee of legal experts, formed by the interim Cabinet led by Prime Minister Hazem al-Beblawy, controversially proposed not to sack presidents through mass protests.
Tamarod's spokesperson Hassan Shahin accused the new government of trying to "circumvent the gains of 30 June."
Shahin told Al-Masry Al-Youm that setting a 75-percent quota for consensus among the 50-member committee, which is supposed to represent a cross-section of Egyptian society, would guarantee that the constitution could be agreed upon.
He also added that this would help the committee avoid mistakes, like those allegedly made by the 2012 constituent assembly, which neglected representation in some sectors.
Edited translation from Al-Masry Al-Youm