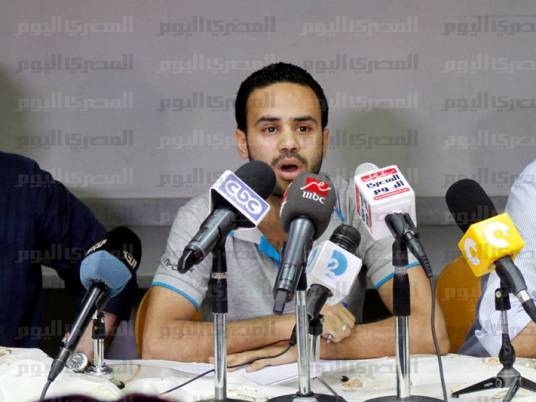 Armed assailants attacked Tamarod movement founder Mahmoud Badr, the group announced on Monday, blocking a road and stealing his car.
Authorities have denied that the attack was political, despite earlier reports suggesting it was an assassination attempt.
Tamarod, a campaign that helped stage massive protests against deposed President Mohamed Morsy on 30 June, said in a statement: "Thugs fired automatic guns at [Mahmoud] Badr while he was on his way to Shebin al-Qanater."
The attackers also stole documents relating to the 50-member constitutional amendment committee, of which Badr is a member.
The attack on Badr was criminal and not political, according to leading Tamarod member Mai Wahba, who suggested the assailants only happened to take the documents because they stole Badr's vehicle.
"If the purpose of the incident was political, he would have been killed," Wahba claimed.
Fifteen suspects were later arrested by security forces in Qaliubiya. They have been accused of involvement in the attack and are reportedly being interrogated.
A security source also said that Badr's stolen car was found in Gaafera village. Money and mobile telephones inside the car had been taken, the source added.
The source also said the attack on Badr was not political. The area has seen a string of attacks targeting more expensive vehicles, the source claimed.
Saudi news agency Al-Arabiya had initially reported the incident as an assassination attempt late Monday.
Edited translation from Al-Masry Al-Youm