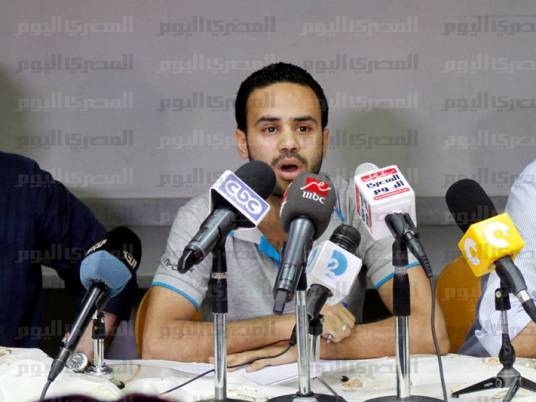 The assailants who attacked and fired shots on Mahmoud Badr, Tamarod campaign founder, on Kafr Hamza-Shebin al-Qanater Road, have been identified, according to sources from Qalyoubiya security department.
The suspects are expected to be arrested within a few hours after Badr gave their description to detectives.
Security forces launched operations in the golden triangle villages of al-Qasheish, al-Gaaferah and Koum al-Samn as well as neighboring villages known for sheltering criminals specializing in thefts. Security allegedly used force to obtain information leading to the assailants' arrest.
Major General Mahmoud Youssry, Qalyoubeya security chief, said security forces arrested dozens of gangs specialized in thefts on Shebin al-Qanater Road. He added that people without criminal records have recently been involved in crimes following the 25 January revolution.
The assailants, according to the sources, were only seeking theft. They are expected to be arrested within hours, but the sources said complete security control on the road would need time.
Meanwhile, Youssry added that security forces arrested 30 suspects with criminal records for interrogation concerning the attacks on the Tamarod campaign founder. The susrpects were arrest in the Shebin al-Qanater area bordering the road.
Meanwhile, Ahmed al-Mesallamy, head of Shebin al- Qanater prosecution, expedited investigation reports on the shots fired and the examination of Badr's car.
Edited translation from MENA