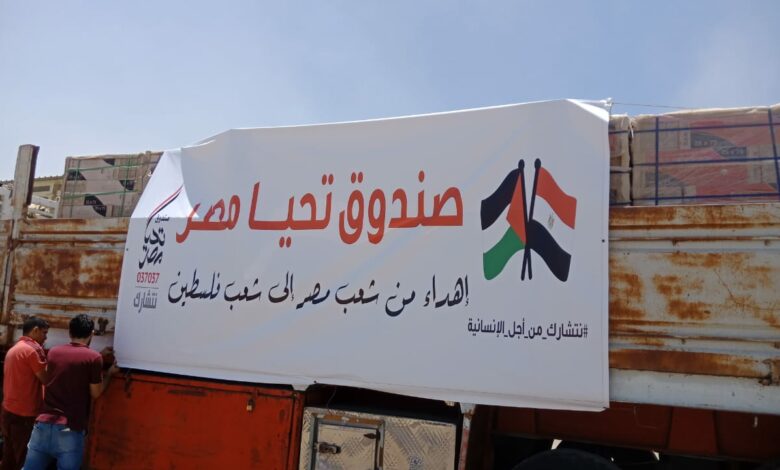 The Long Live Egypt (Tahya Misr) Fund has announced of a second convey to the Rafah land crossing to deliver Egyptian aid to Gaza on Tuesday, as part of the Egyptian initiative launched by President Abdel Fattah al-Sisi to support and rebuild the Gaza strip.
The fund prepared the convoy through in-kind donations that included 20 containers loaded with more than 500 tons of ceramics and sanitary ware. The fund explained that this comes less than 48 hours after the arrival of the first convoy for the fund to Gaza, which included 130 containers.
The first convoy was loaded with more than 3,000 tons of dry food, vegetables, poultry, and fruit, in addition to mattresses, carpets and blankets, as well as disinfectants, facemasks, clothes and medicine.
The fund activated bank account (037037 – Gaza Reconstruction) in all Egyptian banks to receive contributions and donations in local and foreign currencies as well as receive contributions online.
The Long Live Egypt Fund works as a collaborator for state agencies and as an umbrella for community work to support the most vulnerable families, alongside confronting disasters and other crises.
These Gaza Strip support convoys and are the first of its kind that crosses the fund's services across Egypt's borders.