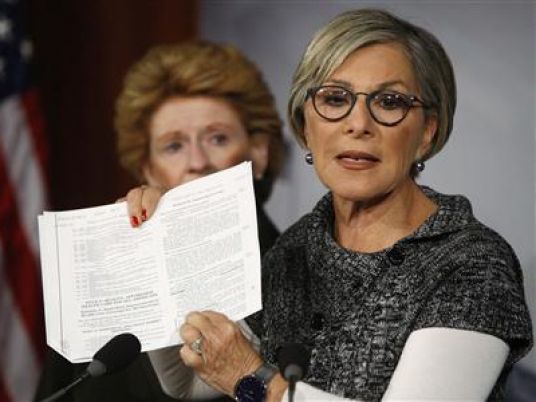 Security forces have locked down areas of central Cairo ahead of planned pro-Muslim Brotherhood marches on Friday, closing down main squares including Tahrir, Rabaa al-Adaweya and al-Nahda.
Police, in coordination with the armed forces, set up barbed wire and deployed Central Security Forces and armoured vehicles at entrances to vital streets and public spaces throughout Cairo and Giza.
Security forces would deal harshly with rioters, according to an earlier warning. Traffic authorities meanwhile redirected motorists to avoid disruptions caused by potential demonstrations.
Cairo investigations chief Gamal Abdel Aal said troops had shutdown al-Nahda Square in Giza, as well as Rabaa al-Adaweya and Tahrir Square in Cairo, preventing citizens from accessing them for fear of clashes with supporters of Islamist President Mohamed Morsy,
Supporters earlier announced their intention to march on different areas of the Egyptian capital.
Vital installations have also been secured by the troops, including embassy buildings, Maspero, the Egyptian Museum and police positions.
Edited translation from Al-Masry Al-Youm