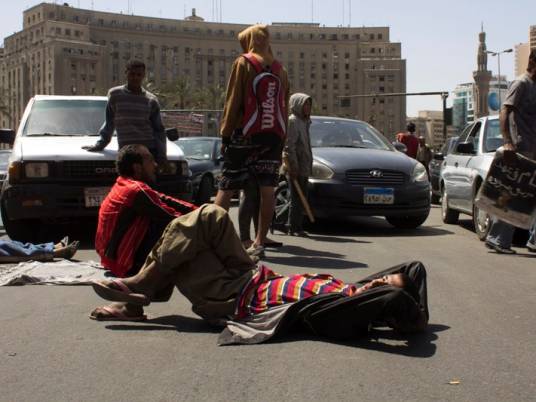 Protesters who were reportedly attacked by unknown assailants in Tahrir Square on Thursday morning allegedly unleashed their anger on nearby businesses, hurling stones, slamming storefronts with clubs and firing birdshot late in the afternoon.
The vandalism caused an as yet uncalculated amount of damage to a number of stores. Most of the businesses closed after the skirmishes.
Protesters accused business owners and youth from nearby Abdeen Square of attempting to shut down their sit-in by burning their tents and opening Tahrir to traffic.
Prosecutors ordered the detention of 41 suspects accused of assaulting the protesters, levying charges of disturbing the public order, assaulting the police and possession of bladed weapons, firearms and Molotov cocktails. The suspects have denied the charges, claiming they were arrested indiscriminately while merely passing through the square.
Edited translation from Al-Masry Al-Youm