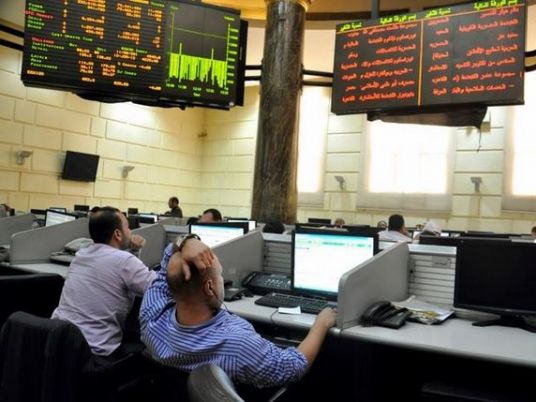 The negative developments in the Egyptian stock market, represented by the decline in collective share prices and the consequent decline in stock indexes, which started the day after the economic conference in Sharm el-Sheikh, confirms there is an attempt by beneficiaries to intimidate the government over the imposed capital gains tax, said the Tagammu Party in a statement Tuesday.
"Investors [in the stock market who are] unhappy with the new levies had hoped they would be able to persuade the government to remove or change them, for example by replacing the capital gains tax with a stamp duty," said a Reuters report.
The government, however, is not budging. It imposed a 10 percent tax for the end of each fiscal year on total profits and has indicated it will not reverse its decision. A government official confirmed to Al-Masry Al-Youm that the government would not back down on the capital gain tax imposed on the profits obtained from the EGX . He added that a tax collection strategy will be considered in order to facilitate the process for stock market investors.
The Tagammu Party, in support of the tax, indicated in its statement that when the state begins to confront corrupt practices and collect taxes to increase public revenues and reduce the budget deficit, elite and senior beneficiaries of speculators smuggle the money abroad or turn them into real estate.
There is a real need for development resources, most important of which are taxes, the statement concluded.
Edited translation from Al-Masry Al-Youm