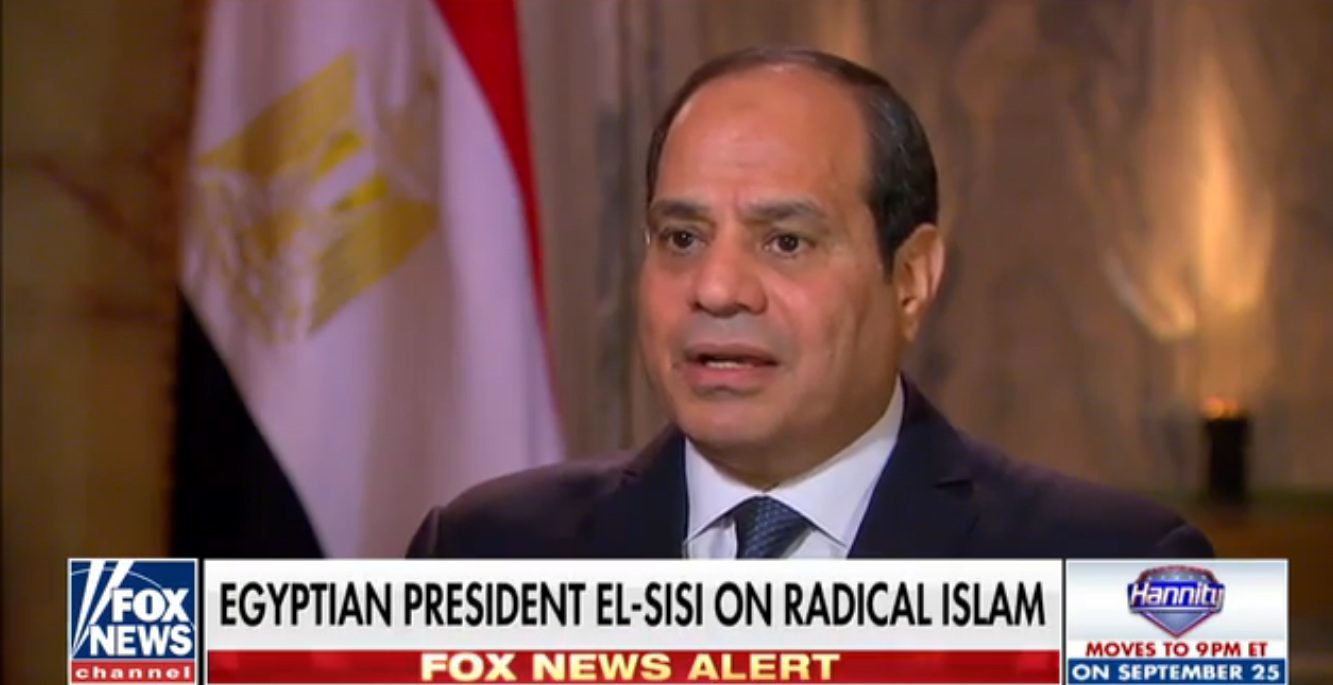 The General Secretariat of the socialist Tagammu Party on Saturday called on the Egyptian people to elect President Abdel Fattah al-Sisi for a second term in the upcoming presidential elections scheduled for March.
"Sisi has demonstrated his strong will to face the various challenges, whether by exposing corruption and its system that has governed our national economy, or by leading diverse development and economic projects in industry, agriculture, services and infrastructure," the party's General Secretariat said in a statement.
The statement added that Sisi faced all external pressures that sought after the June 30 Revolution to interfere in Egypt's internal affairs, taking advantage of the state of vulnerability and weakness of the state during the rule of the Muslim Brotherhood.
Earlier on Saturday, it was revealed that head of the Wafd party, al-Sayed al-Badawy, will be running in the elections.
Sources who wished to remain anonymous told Al-Masry Al-Youm that the party had been choosing between Badawy and party leader Hany Sarrey Eddin. Sources added that a senior security official attended the meeting.
So far, Sisi's most prominent potential competitors for the presidency, including former Prime Minister Ahmed Shafiq; rights lawyer Khaled Ali; Mohamed Anwar Sadat, nephew of the late Egyptian president; and the former chief of staff of the Armed Forces Sami Anan, have either pulled out of their bid or been arrested.
Presidential hopefuls have until January 29 to submit the required paperwork to be allowed to run in the elections.
Edited translation from Al-Masry Al-Youm