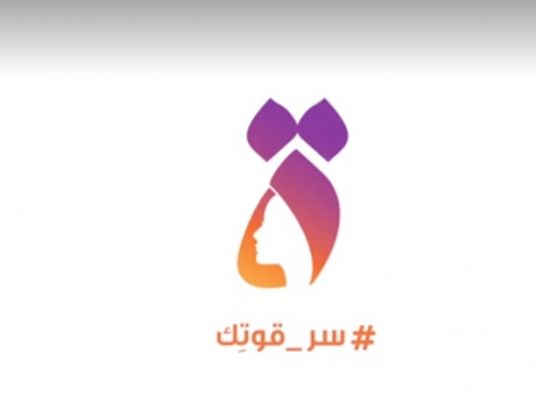 The National Council for Women (NCW) has launched an awareness-raising campaign in Ramadan titled "Al Ta' Marbouta is your strength" to support and empower Egyptian women, sending a message on the importance of women's participation in all economic, political and social sectors.
The term Ta' Marbouta refers to the additional letter "a" applied to word endings in Arabic, particularly adjectives, designating them as feminine.
The NCW is implementing the campaign in coordination with the United Nations Population Fund (UNFPA), the United Nations Development Programme (UNDP), the United Nations for Women (UNW) and the Swedish Embassy in Cairo.
Since the beginning of Ramadan, various short TV advertisements have been shown on Al-Kahera Wal Nas satellite channel raising women's awareness of their role in the society, regardless of gender discrimination.
On ad shows a lady driving a taxi — which is not common in the Egyptian society — and she is harshly criticized by the passengers. The second scene in the ad shows the girl surrounded by concrete blocks, referring to the obstacles that have been placed in her way by other people. At the end of the ad, the girl breaks all the bricks, saying, "I can do anything a man can."
The campaign urges females to destroy all the constraints that stand in the way of achieving their dreams and hopes for a brighter future, both for themselves and future generations.
It also calls on women to not to give in to stereotypes imposed by society regarding the role and status of women, working instead to change them.
Speaking to Egypt Independent, Jerman Hagag, the campaign coordinator at the NCW, said that the main aim of the campaign is to assert the feminine gender as something positive, giving women full confidence that they are strong and can do anything on their own. The significance of the "Ta' Marbouta" is that the designation as "feminine" should no longer be considered an obstacle to acheivement.
"This campaign targets women in all stages of life, including work, education and personal life," Hagag said.
The campaign will not be limited to TV ads, she said, but will be applied by various means, including outdoor awareness-raising activities in rural areas.
"The TV ad is only the first spark of a big campaign that will happen very soon," she said.