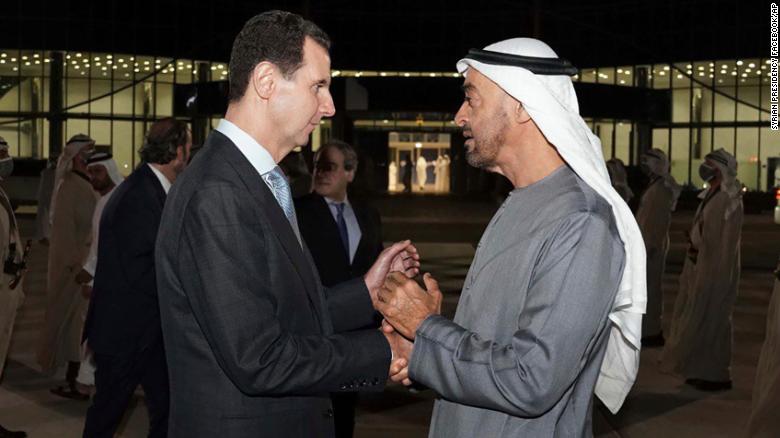 Syria's Assad welcomed in the UAE, Washington 'troubled'
Syrian President Bashar al-Assad visited the United Arab Emirates on Friday, in his first visit to an Arab state since the Syrian war first began in 2011. Assad met with Abu Dhabi Crown Prince Sheikh Mohammed bin Zayed al-Nahyan, as well as Dubai ruler Sheikh Mohammed bin Rashid al-Maktoum. Washington said it was "profoundly disappointed and troubled" by the visit.
Background: Arab states sidelined the Syrian president more than a decade ago, cutting off ties and suspending Syria's membership from the Arab league after international outcry against what the UN described as "crimes against humanity and war crimes."
Why it matters: A number of Arab states are now taking a softer tone with the Syrian regime, carving out direct channels of communication in an effort to bring Assad back into the Arab fold — a phenomenon that anti-regime activists have strongly opposed. The UAE has been at the forefront of the efforts.