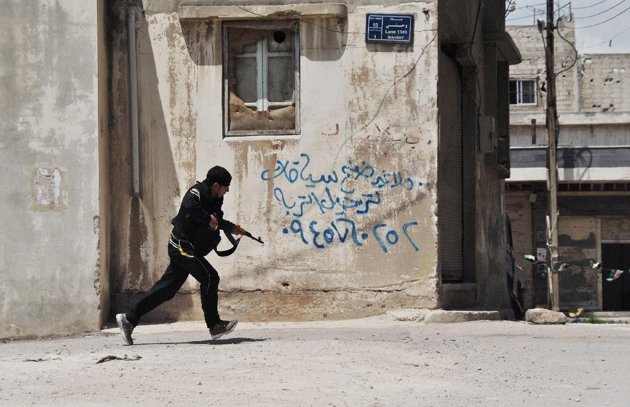 AFP — Syrian opposition head Burhan Ghalioun called on Sunday for a "battle of liberation" against the regime until the United Nations takes action under Chapter Seven which allows military intervention.
"I call on the Syrian people to lead a battle of liberation and dignity, relying on its own forces, on the rebels deployed across the country and the Free Syrian Army brigades and friends," he told a news conference in Istanbul.
Ghalioun, outgoing leader of the Syrian National Council, said such action would be taken "unless the international community assumes its responsibilities under Chapter Seven" of the UN charter.
A Chapter Seven resolution, which can be imposed by the UN Security Council, authorizes foreign powers to take measures including military options.
Ghalioun, in a meeting earlier with Turkish Foreign Minister Ahmet Davutoglu, said the anti-regime uprising in Syria had reached a "turning point" after the killings on Friday and Saturday of more than 90 people in a central town.
"The SNC calls on the international community and in particular (UN-Arab League envoy) Kofi Annan to act immediately to halt the killings," an unnamed Turkish source quoted him as telling Davutoglu.
After an international outcry over what activists branded a massacre, the Syrian government on Sunday denied its forces were responsible for the killing of at least 92 people, a third of them children, in the town of Houla.