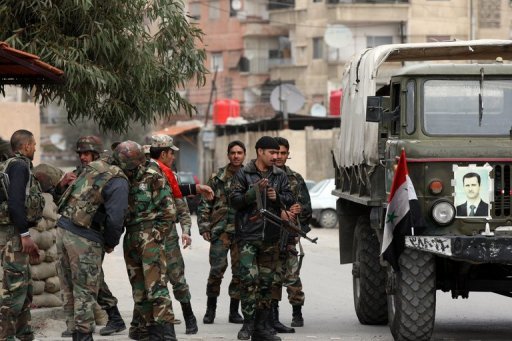 Syrian security forces shot and killed two Egyptians who were trying to illegally enter the country through Jordan, the Egyptian Embassy in Damascus learned through its Syrian counterpart on Thursday.
Foreign Ministry spokesperson Amr Roshdy expressed his sincere condolences to the families of the two men, adding that the embassy is in the process of returning the bodies to Egypt for burial.
Roshdy reiterated appeals by Egypt's Foreign Ministry and its embassies in Damascus and Amman, warning Egyptian citizens of the risks involved in trying to illegally enter Syria through Jordan or Turkey with the purpose of sneaking into Lebanon, particularly in light of Syria's volatile domestic situation and the declared security alert along the Syrian border.
The diplomat went on to say that despite these warnings, increasing numbers of Egyptians continue attempt the crossing, prompting Syrian security forces to arrest hundreds. The Egyptian Embassy in Damascus has intervened for their release and deportation, he said. Some were injured during their arrests, and Roshdy said one Egyptian froze to death while attempting to cross the Syrian border into Lebanon last winter.
Edited translation from MENA