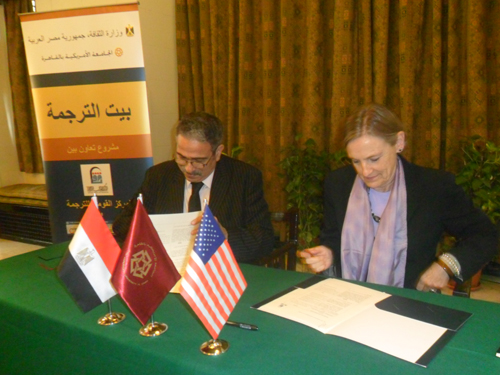 An oil painting exhibition entitled "Egypt and Syria for the love of Egypt" was inaugurated by former Culture Minister and Sawy Culture Wheel owner Abdel Moneim al-Sawy at the center on Friday.
Egyptian artist Ali Sayyed Mekkawi and Syrian artist Noha al-Dabbagh attended the event, along with several Syrians.
The exhibition includes 44 oil paintings that reflect the beauty of nature and architecture in both Egypt and Syria.
"My paintings are inspired by the beautiful nature in Egypt and Damascus," Dabbagh said, adding that she focuses on landscapes and the old Damascene houses. Dabbagh pointed out that she was interested in drawing the Damascus Seven Gates through which Salahuddin al-Ayubi entered Syria.
Mekkawi is also drawn to nature.
"I am greatly interested in paintings that reflect the language of trees, where you see life and through which I can reflect my life," said Mekkawi.
The exhibit will be on display until September 19.
Edited translation from Al-Masry Al-Youm