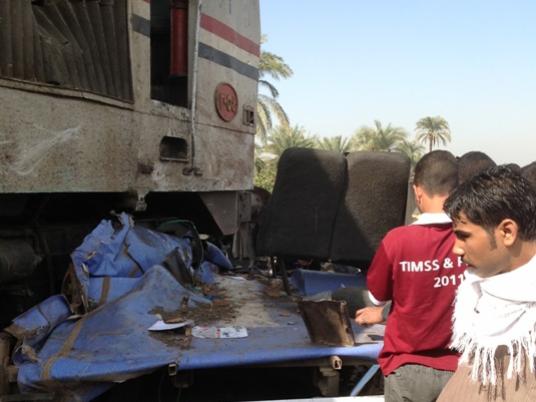 Syrian peace talks in Kazakhstan closed on Wednesday without any substantive negotiations taking place, after rebels boycotted the meeting that took place as a deadly double suicide bombing marked the start of the civil war's seventh year.
The only concrete outcome from the third round of talks in Astana was an agreement between Russia, Turkey and Iran, who are sponsoring the negotiations, to meet again in early May, according to a joint statement.
The rebels, who attended the previous rounds in the Kazakh capital refused to join this week's talks, accusing Russia of failing to uphold December's shaky ceasefire.
Kazakhstan's foreign ministry said that a rebel delegation was expected to arrive in Astana on Wednesday. A rebel official confirmed that a "technical delegation" was on its way but said it was not a negotiating team.
Alexander Lavrentiev, the head of the Russian delegation, told reporters that a proposal to set up commission to draft a new Syrian constitution had been discussed. This was swiftly denied by Syria's lead negotiator.
"We did not discuss this at all," Bashar al-Ja'afari, head of the Syrian government delegation, told reporters.
UN Syria envoy Staffan de Mistura, who is mediating a parallel process in Geneva, told Reuters negotiations to end the war needed to speed up. He said the conflict was becoming "one of the nastiest and most cruel wars of recent years".
His comments coincided with a double suicide bombing in the Syrian capital Damascus the targeted the Palace of Justice and a restaurant, killing at least 31 people.
The Kazakh talks come at a time when Turkey, which backs the rebels, and Russia, which supports Syrian President Bashar al-Assad, each want to disentangle themselves from the fighting.
This has led them into an ad-hoc alliance, though barbs are still traded between the two. Ja'afari accused Turkey of "impeding the Astana process".
Russia, Turkey and Iran agreed to hold the next meeting in Astana on May 3 and 4.
Six years since the start of the uprising, Assad is winning on the battlefield but Syria's civil war is far from over, with his once stable country broken into fiefdoms ruled by rebels and warlords.
A Kazakh diplomat said that Russia had been the only side to have face-to-face meetings with both the Syrian government and the rebels throughout the Astana process.
In a closing statement, Kazakh Deputy Foreign Minister Akylbek Kamaldinov said: "What is important is that the ceasefire is still holding and the Geneva meetings are talking place without overt hostility or derailment of the talks."
(Reporting by Olzhas Auyezov and Raushan Nurshayeva; Additional reporting by Tom Perry in Beirut; Editing by Richard Lough)