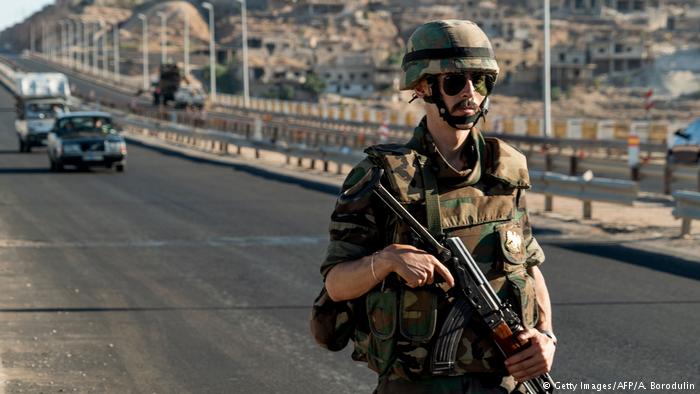 President Assad has promised that anyone who left the army or fled compulsory service will not be prosecuted. Under normal circumstances, desertion is met with a years-long prison sentence.
Syrian President Bashar al-Assad announced on Tuesday that his government would offer amnesty to men who deserted the army or avoided the draft during the country's seven-year civil war. Thousands of Syrian soldiers defected in the early years of the war to join rebel groups, and many of the 5 million people who fled the country were also dodging compulsory military service.
The decree said that fugitives within Syria had four months to turn themselves in, while those who had fled abroad had six months. Under normal circumstances, deserters in the Syrian army face years in prison if caught.
Anyone who had fought against the government was not eligible for amnesty, however.
Over the past year, the Syrian government has retaken nearly all of its former territory with the help of allies Russia and Iran. The last rebel stronghold, Idlib, is undergoing a withdrawal of heavy armsas part of a truce brokered between Russia and rebel-backer Turkey.
The Turkish army has agreed to help implement a "buffer zone" around Idlib to ensure a cessation of hostilities and to prevent a humanitarian crisis.
At the same time, Lebanon announced that 50,000 Syrian refugees had gone home voluntarily in assisted returns so far this year.