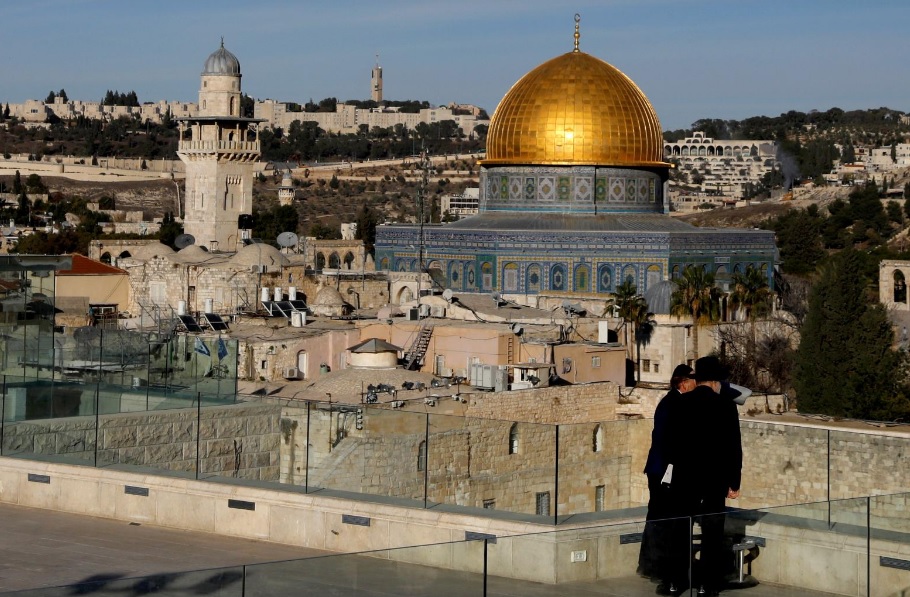 The Swiss foreign ministry considers the US decision to proclaim Jerusalem as the capital of Israel an an obstacle to the progress of peace between Israelis and Palestinians.
In its statement statement, Switzerland's foreign ministry said it considers that this decision in no way affects the applicability of international humanitarian law – particularly the fourth Geneva Convention of 1949 – and of human rights in the occupied Palestinian territory, including in East Jerusalem.
The statement added that Switzerland will not accept any change to the 1967 borders, including with regard to Jerusalem, unless it results from a negotiated agreement between the parties, in accordance with the UN Security Council resolution 478.
"Switzerland considers that, in accordance, any solution to the conflict in the Middle East must be based on a comprehensive and negotiated agreement on the final status of Jerusalem which respects the rights and aspirations of all concerned parties," the statement read.
"Switzerland is supporting the establishment of a viable, contiguous and sovereign Palestinian state with East Jerusalem as its capital, based on the 1967 borders," it went on.
Moreover, it asserted that in the absence of an international agreement on the status of Jerusalem, Switzerland will keep its embassy in Tel Aviv.